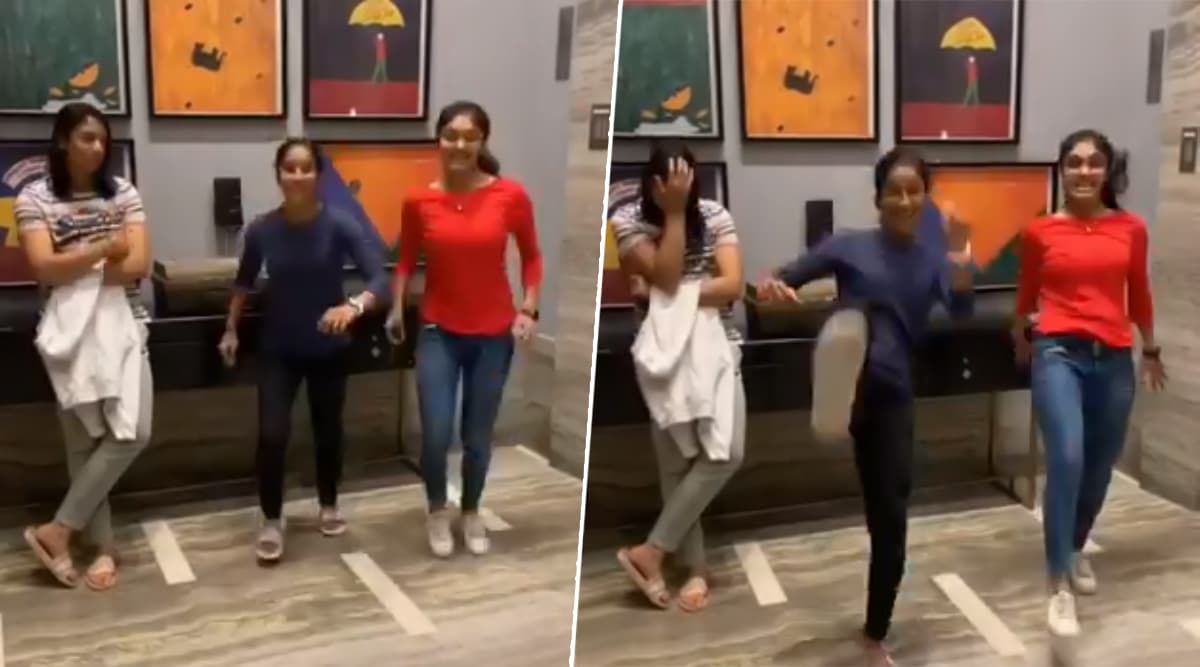 Have you grown up watching the popular crime-based TV series CID? Well, if yes, you have company in Indian women's international cricketer Jemimah Rodrigues. Jemimah, who celebrated her 19th birthday less than 10 days ago, seems to be a big fan of the famous crime-based TV opera. It is already a known phenomenon that the young cricketer is multi-talented. But if you thought Jemimah was only limited to playing hockey, football and the guitar, you'd be surprised to know that she can also act and play a role as good as she can hit a cricket ball. In her latest post on social media, Jemimah was seen performing Daya's – a character in CID – role to perfection. Virat Kohli Flaunts Anushka Sharma's Initials on T-Shirt, See Pic.
In a short GIF shared by Jemimah Rodrigues in her twitter account, the young cricketer along with Indian teammate Harleen Kaur Deol can be seen performing Daya's famous door-slamming kick. In the crime-based TV serial, Daya's character is played by actor Dayanand Shetty, who slam-bangs every door with "one kick" when instructed to do so by his boss ACP Pradyuman. Daya's act of smashing every door open with one kick has become a popular trend among the kids, who watch the TV opera.
Jemimah Rodrigues Performs Daya's Slam-Bang Door Kick
Nobody:

ACP Pradyuman: Daya, darwaza tod do!

. @mandhana_smriti @imharleenDeol pic.twitter.com/bt6lE2G0vk

— Jemimah Rodrigues (@JemiRodrigues) September 16, 2019
Jemimah and Harleen performs a similar action and plays it to perfection while showing a glimpse of Daya's avatar in them. Indian opening batsman Smriti Mandhana can also be seen in the background. But unlike her two teammates, Mandhana can be seen hiding her face in shame on seeing two of her compatriots and international cricketers bring out the child in them.