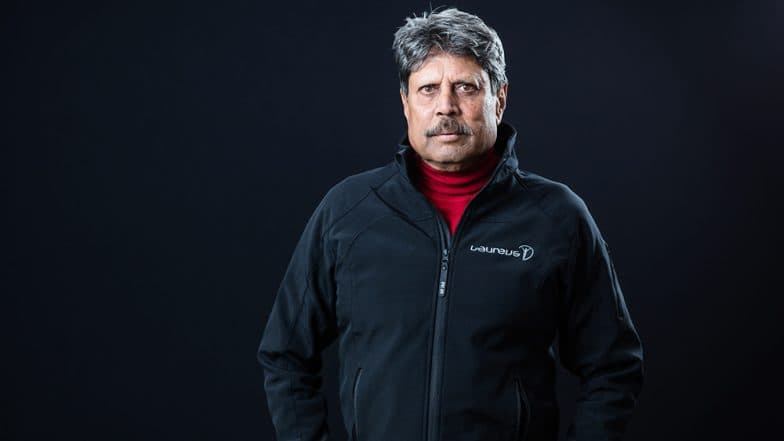 Kapil Dev led CAC yesterday appointed the coach for the Indian cricket team at the BCCI headquarters in Mumbai. Mike Hesson along with Tom Moody, Ravi Shastri applied for the position and even were a part of the interviews conducted at the BCCI headquarters. Lalchand Rajput and Robin Singh also contended for the position but the two could not even make it into the top three.  In the evening, Kapil Dev addressed the press and revealed that Ravi Shastri was reappointed for the job. During the press conference, he also shared the standing about the top three candidates. As per the document shared later by the BCCI, Shastri stood first, Mike Hesson was the second name. Ravi Shastri Appointed as Team India Head Coach; Netizens Post Funny Memes to Slam BCCI Over Indian Cricket Team Coach Selection Drama!
Whereas, Tom Moody was on number three. Out of oversight, Mike Hesson's second name was misspelt by the member of the members of the CAC. The error did not go unnoticed by the netizens. Not only did they point out the error but also trolled the CAC for the blunder and trolled the members mercilessly. Check out BCCI's post first.
The CAC reappoints Mr Ravi Shastri as the Head Coach of the Indian Cricket Team. pic.twitter.com/vLqgkyj7I2

— BCCI (@BCCI) August 16, 2019
Here are a few trolls below:
Wrong spelling of Mike Hesson sums up the whole process..

— ᵥᵢₛₕᵤ (@visshu18) August 16, 2019
Another one.
At least Mike Hesson deserved that his name is spelt correctly :) https://t.co/R0eecIp13a

— Chandresh Narayanan (@chand2579) August 16, 2019
Middle way.
After a half-an-hour interview, they couldn't make out if he was Hassan or Hesson... So they went for the middle path

— Arani Basu (@AraniBasuTOI) August 16, 2019
Google up!
Could've just maybe at least Googled Mike Hesson for the correct spelling! You know, just for the heck of it.

— Rishabh Kachroo (@MBHRishabh) August 16, 2019
Last one.
@therealkapildev @TomMoodyCricket @CoachHesson They could not even write Mike Hesson''s spelling in the form properly! Were they really that interested in other candidates or it was just a sham to fool public and decision was already made. Very bad decision Kapil and team

— ThisUnscientificAge (@arshadnaaz) August 16, 2019
Kapil Dev the Head of CAC along with Anusham Gaikawad and former India women's team captain Shantha Rangaswamy appointed the coach. Ravi Shastri's tenure would last up to November 2021. Virat Kohli had anyway batted for Ravi Shastri to be the coach of the team but during the conference, Kapil Dev mentioned that the Indian cricket captain was not consulted. Harsha Bhogle was not really surprised by the appointment of Shastri.