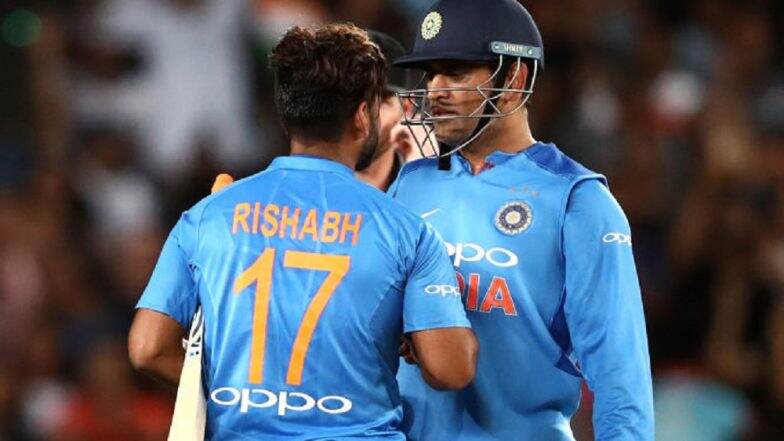 MS Dhoni has been missing out on action since CWC 2019. The last match he played was against New Zealand in the semi-finals of the grand event that was hosted in England and Wales. The former Indian skipper made himself unavailable during the West Indies series and also for the on-going home series against South Africa. In fact, when Indian cricket team was in West Indies, Dhoni was in Jammu Kashmir serving the Indian army for about a fortnight. Now if the reports are to be believed the former Indian skipper has made himself unavailable until November 2019. MS Dhoni Spotted Driving India's First Jeep Grand Cherokee SRT Trackhawk After Wife Sakshi Welcomed 'Red Beast' Home in August (View Pics and Video). 
This means Dhoni will miss out on the Vijay Hazare Trophy and the Bangladesh T20Is. Meanwhile, there have been plenty of speculations around his retirement. Fans are cricketing pundits are also concerned with how the Indian team management will deal with the transition phase. In fact veteran cricketer Sunil Gavaskar had suggested that India should look forward as Dhoni is 38 years old. "Nobody knows know what is in MSD's mind. Only he can clarify what he thinks his future with Indian cricket is. But I think with him being 38 now, India should be looking ahead. Because by the time the next T20 World Cup comes around he will be 39 years old," said Gavaskar to India Today.
During his last match against New Zealand in CWC 2019, Dhoni had scored 50 runs. However, those runs were just not enough to take India to the finishing line and the Men in Blue lost the game by 18 runs. The fans of the former Indian cricketer will surely want him to wear the blue colours once again.