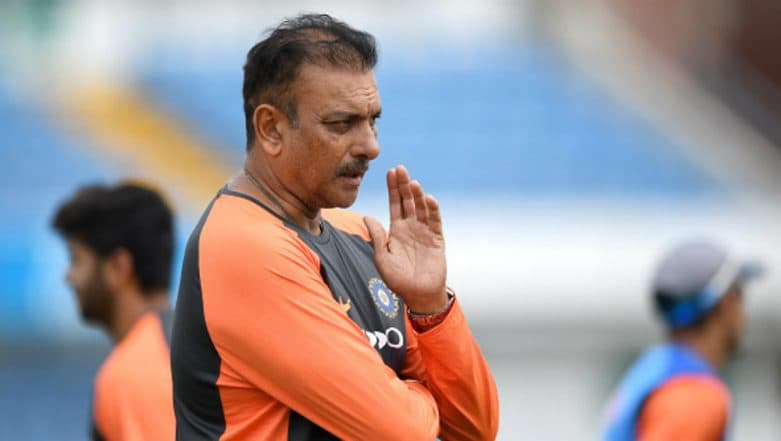 The "mystery" over Ravindra Jadeja's exclusion from the second Test match at Perth continues to get murkier with contradicting statements coming from Indian coach Ravi Shastri and Indian captain Virat Kohli. And to add to the ongoing tussle over Jadeja's exclusion from the playing XI, Saurashtra head coach Sitanshu Kotak has rubbished Ravi Shastri's claim that Jadeja was injured when he left for Australia, as he had played a Ranji match for Saurashtra despite a shoulder injury. So does it mean that coach Ravi Shastri jumped the gun over Ravindra Jadeja's omission from the playing XI in Perth test, that India lost by 146 runs. India vs Australia 2018: Ravindra Jadeja Was Picked for Australia Test Series, Asserts BCCI.
To start with where it all began, skipper Virat Kohli, when questioned why Jadeja was not picked in the playing XI, had said that the all pace-attack selection in Perth was purely a matter of selection arising out of conditions rather than fitness. Kohli, slaying to rest all questions about Jadeja's fitness, had said that spinner Ravichandran Ashwin would have missed the test even if he were to be fit, implying Jadeja was not picked in the team due to selection policy and not fitness issues. Ishant Sharma Yells at Ravindra Jadeja 'Shove Your Anger up Your A**e,' During their Verbal Spat in India vs Australia, Day 5 Second Test (Watch Video).
But coach Ravi Shastri, speaking on the issue, contradicted captain Virat Kohli and added a new angle to the selection row saying Jadeja was not fully fit for the Perth test as he was carrying a minor shoulder stiffness due to domestic cricket. However, Jadeja had fielded for about 40 overs as a substitute in the second Test match and had not shown any signs of a shoulder concern, at least while fielding. Ishant Sharma & Ravindra Jadeja's Argument During Day 4 of IND vs AUS, 2nd Test Sparks Controversy Suggesting Not Everything is Fine in the Team (Watch Video).
"Problem with Jaddu was that he had taken an injection four days into coming to Australia because of some stiffness in his shoulder, and it took a while for that injection to settle down. So when you look at Perth, we felt he was about 70-80 percent fit, and we didn't want to risk that", said Shastri, talking to the press.
However, Saurashtra coach Sitanshu Kotak was quoted saying by the Indian Express that "There was no fitness issue at all when he (Jadeja) was playing for Saurashtra. Neither there was any stiffness which you are talking about. Had there been any stiffness or any injury he would have not played Ranji Trophy, or at least he would have told us." These contradicting statements have left not only experts and observers confused, but also raises questions on the selection policy and the think-tank behind it.