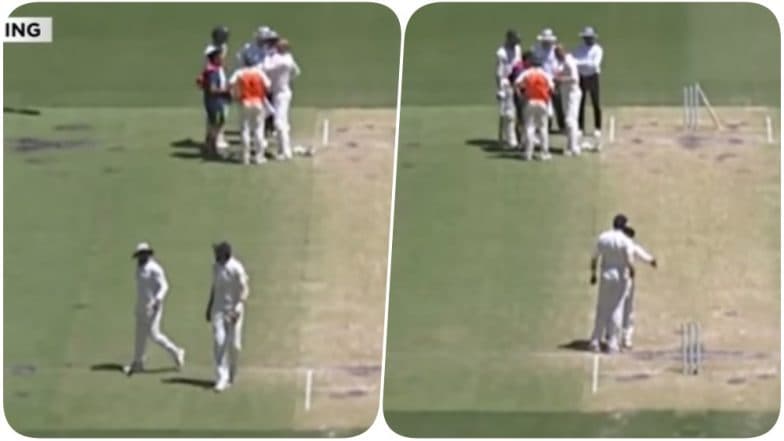 The day four of the Test match between India and Australia was in the news for the jibes and instances of sledging between both teams. Now, a video has surfaced online where Ravindra Jadeja and Ishant Sharma are seen exchanging verbal blows on the field. The video set the tongues wagging and it is suspected that not everything is fine in the Indian camp. It was during the second session of the day where Jadeja was on the field as a substitute. Virat Kohli vs Tim Paine War Intensifies on the Day 4 of India vs Australia 2018, 2nd Test; Umpires Intervene (Watch Video).
The pacer wanted Jadeja to stand in a particular fielding position and it seemed that the spinner did not agree with Ishant. The two were seen walking away from each other and their body language suggested that there was something wrong brewing between the two. Finally, Mohammad Shami came in sorted out the situation. The stump mic could not pick up the words exchanged between the two. The team management might have to soon come up with an explanation about the argument between the two players.
Check out the video below.
Just a discussion over KLR batting, I presume. pic.twitter.com/5WM7XNygFJ

— Cricketing Baboon (@MadMart05) December 18, 2018
Talking about the match today, India lost the game by 146 runs. After the match, Virat Kohli opened up about Ravindra Jadeja being snubbed. "When we looked at the pitch, we didn't think about the Jadeja option. We thought four quicks would be enough. Nathan Lyon bowled really well. We never thought about the spin option to be honest. I am focused on the next game and I hope I can contribute on a winning note," he said.