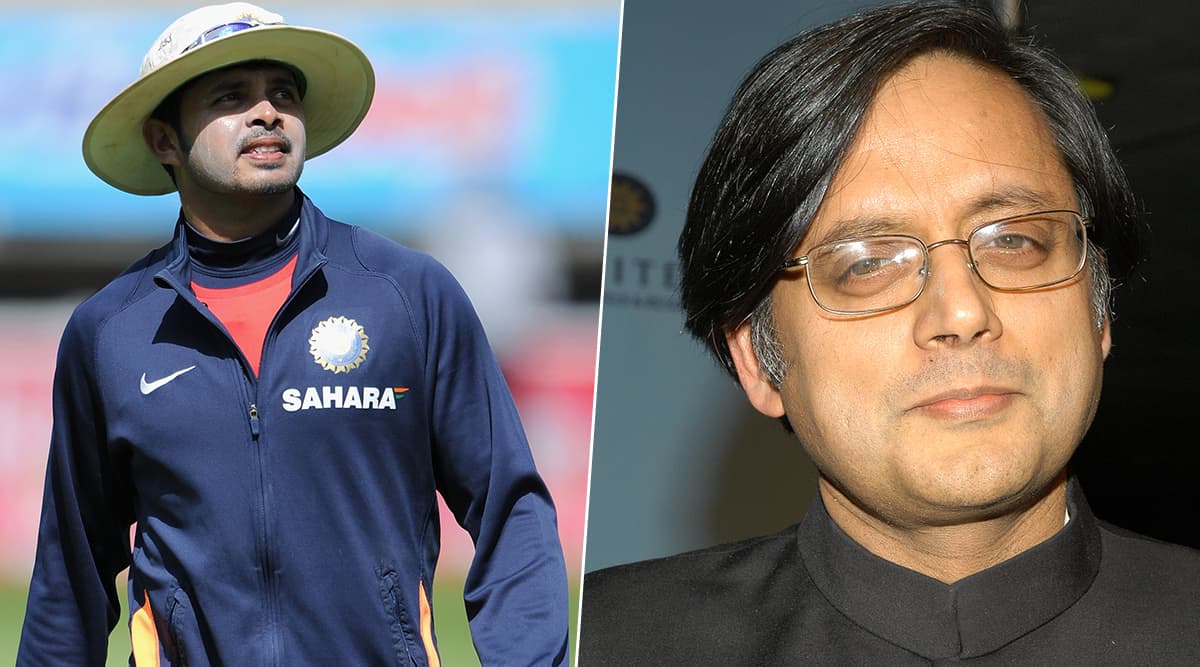 Hinting towards venturing into politics once again, S Sreesanth has said that he will defeat Congress MP Shashi Tharoor in 2024 Lok Sabha elections. The tainted Indian cricketer said that he will contest the general elections on Bhartiya Janata Party's ticket and defeat the senior Congress leader from Kerala's Thiruvananthapuram constituency. The Kerala cricketer was banned from playing cricket due to his alleged spot-fixing scandal in Indian Premier League 2013. Dhoom Again Teaser Launch: Sreesanth to Play a Cop in His Second Kannada Outing (See Pics). 
"I am a huge fan of his (sic) as a person who had stood by me but I will defeat him in the elections in Thiruvananthapuram. No doubt about it," Sreesanth was quoted by The Indian Express as saying. The 36-year-old also said that many good things are happening in his life at present. "Now I am in control and so many good things are happening – from music, movies, books, web-series, cricket, and politics," he further said. Shashi Tharoor Takes Dig at 'Howdy Modi' with Jawaharlal Nehru's 'US Photo', Clarifies It is from USSR Visit. 
Shashi Tharoor is the current MP of Lok Sabha from Thiruvananthapuram, Kerala. The Congress leader holds the post since 2009. He formerly served as Chairman of the Parliamentary Standing Committee on External Affairs.
In August 2019, Sreesanth life-time ban from cricket was reduced to seven years. Last year, he participated in popular Indian reality show Bigg Boss, where he finished as a runner up. Sreesanth is one of the few cricketers from Kerala to represent the national team. He was part of the Team India squad that won ICC World Cup 2019. He also played the final game of the tournament, in which India defeated Sri Lanka by 6 wickets to bag the title.