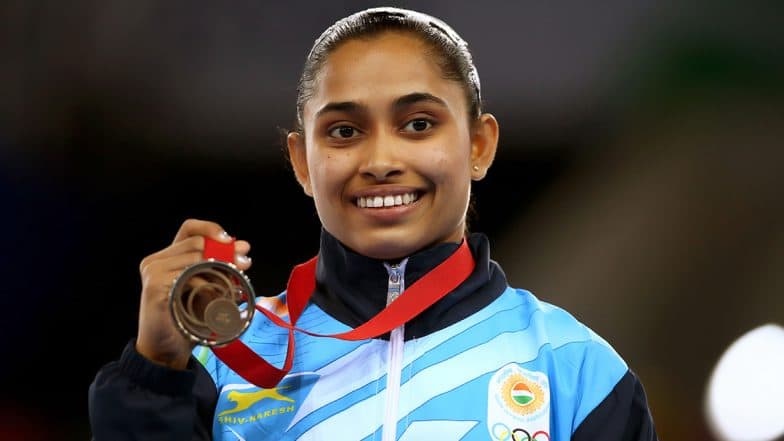 Indian gymnast Dipa Karmakar failed to recover from her injury ahead of Tokyo Olympics 2020 trials in Germany and the athlete faces a big worry for losing her spot in the next year's global event. The Tripura-based sportswoman, who represented India in Rio Olympics 2016, could not recover from a knee injury on her right foot. FIG World Artistic Gymnastics Championships in Stuttgart, Germany will serve as a Tokyo Olympic 2020 qualifier and is going to start next month on October 4. However, Karmakar will need at least two months to recover from her injury. Indian heptathlete Swapna Barman gears up for 2020 Tokyo Olympics. 
Karmakar's coach Bisweswar Nandi informed TOI that the Germany event was the best chance for the Indian gymnast to qualify for Tokyo Olympics 2020. Due to her absence from the event because of injury, she will have to bag gold medals in each of the three events in the next three World Cup Games. This will be a tough challenge for the Indian sportswoman, however, Nandi said that he is also preparing Karmakar for Paris Olympics 2024 so he will not lose hope. Tokyo Olympics 2020: Bibhu Kalyan Nayak of Odisha Becomes First Indian Medical Officer for Olympics. 
Karmakar's coach also criticised Sports Authority of India (SAI) and Gymnastics Federation of India (GFI) for giving a short notice to take part in trials. The trials were held on Monday, September 16 and the notification reached him on Saturday. Dipa is a star Indian gymnast who is a Commonwealth Games and Asian Championship medallist. She won bronze medals in Commonwealth Games 2014 in Glasgow and Asian Championships 2015 in Hiroshima. She is only the 5th athlete in the history of gymnastics to perform Produnova vault. She missed out on a bronze medal in Rio Olympics 2020 after finishing on 4th spot in the event.
Tokyo Olympics 2020, also known as 2020 Summer Olympics, will be held next year from July 24 to August 9, 2020. As of now, 206 nations are going to be part of the games, and over 11, 000 athletes are going to participate. About 339 events in 33 sports will be held during Tokyo Olympics 2020.