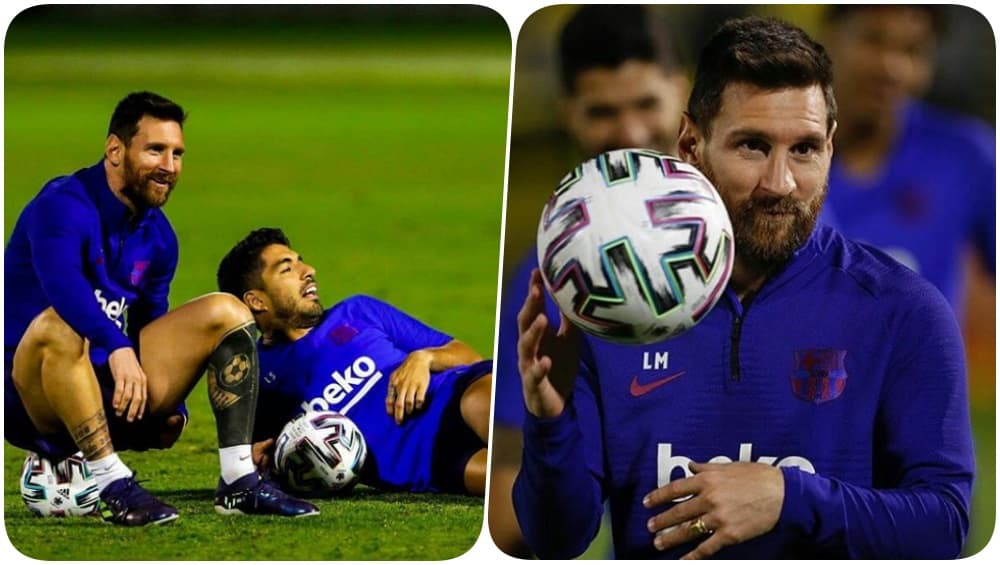 Team Barcelona is currently in Jeddah for the semi-finals of the Supercopa de Espana 2019-20 which will be held on January 10, 2020, at the King Abdullah Sports City. Now, ahead of the semi-finals, team Barcelona was seen seating it out in the stadium. The team had an unexpected visitor who was sitting at the sidelines of the session and was relishing the sight of Lionel Messi and the rest of the team members sweating it out in the nets. It was none other than a cat who sat on one of the seats. Lionel Messi and FC Barcelona Touchdown in Jeddah Ahead of the Supercopa de Espana 2019-20 Clash With Atletico Madrid (See Pics). 
The unexpected visitor did not bother the proceedings of the practice session and sat peacefully at the sidelines. Meanwhile, Lionel Messi, Antonie Greizmann, Ansu Fati and other members of the team sweated it out in the nets. The pictures and videos of the cat and team practising were shared on the official handle of team Barcelona. Check them out below:
Antonie Greizmann
Lionel Messi
Another set of picture
Here's the picture of the cat!
Barcelona manager Ernesto Valverde spoke about Lionel Messi ahead of the game. "Obviously Messi is a very important player for us and when he's not playing we miss him. He's the kind of player that when he's not on the pitch the opponents know and it's difficult for us. But we've obviously played good games without him. He's obviously the best player in the world and you notice when he's not playing." The match will begin at 12.30 am IST.