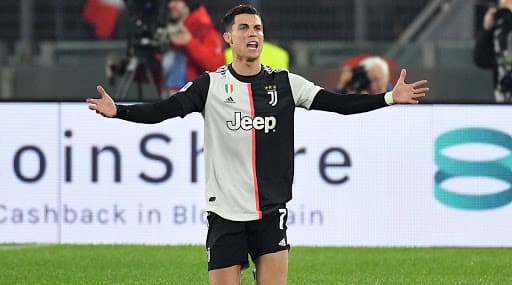 Cristiano Ronaldo has told his former Real Madrid team-mates that he regrets moving to Juventus following his Ballon d'Or snub according to reports emerging from Spain. The Portuguese start left the footballing world in splits when he moved to the Italian giants in the summer of 2018 after winning three successive Champions League titles with Real Madrid. Ronaldo had a great start to life in Turin as he was instrumental in their eighth successive scudetto win but has found the going tough in his second year at Juventus. The forward is struggling to score goals or to make any meaningful impact in the matches this season. Cristiano Ronaldo Robbed of 2018 Ballon d'Or, Giorgio Chiellini Blames Real Madrid for Portuguese Star Not Winning the Award.
Spanish news agency ABC via Sky Sports reports that Cristiano Ronaldo is unhappy at Juventus and regrets the decision of leaving Spanish heavyweights Real Madrid. This mainly comes on the back of his Ballon d'Or snub as the Portuguese captain finished second, behind long-time rival Lionel Messi. In 2018, the Portuguese was the front runner to be crowned as the world's best player but the Golden Ball was given to Luka Modric of Real Madrid, which many believe was due to the influence of Los Blancos president Florentino Perez. Ronaldo's Juventus team-mate Giorgio Chiellini also accused Real Madrid of robbing Cristiano of the 2018 Ballon d'Or earlier this month. 'Ronaldo was really robbed of the Ballon d'Or last season when Real Madrid decided to make sure he couldn't win it and that was really weird' the Italian said while speaking with Sky Italia. Sadio Mane Is The New Cristiano Ronaldo, Feels Dutch Legend Danny Blind.
Juventus paid Los Blancos a transfer fee of 112 million euros in 2018 for the 34-year-old. Ronaldo scored 28 goals and provided 10 assists in 43 appearances for the Bianconeri's last season and was their top-scorer. However, this season he is struggling to find his form as the forward has scored 8 goals in 17 appearances so far and the reports of him falling out with manager Sarri hasn't made it any easier on him.