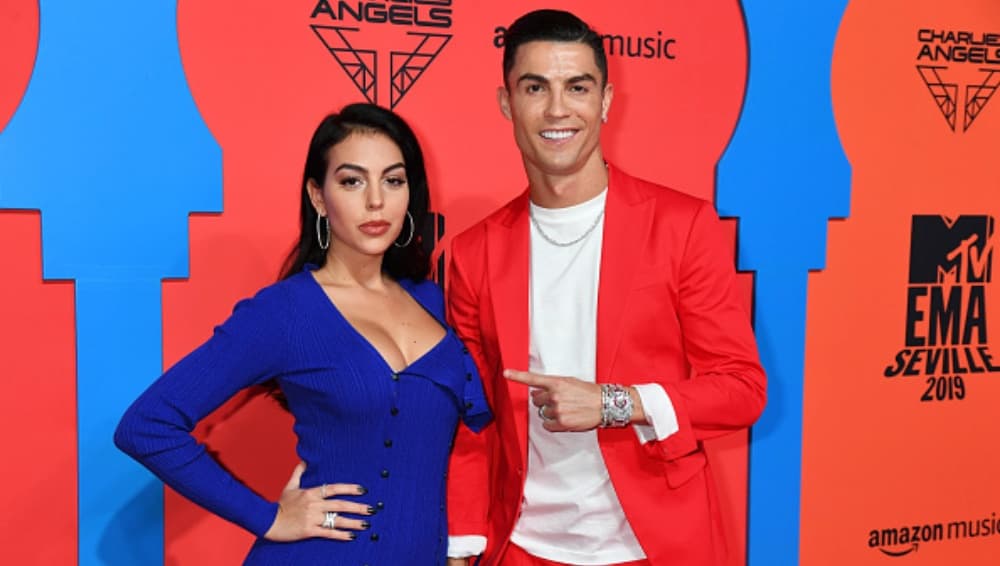 Georgina Rodríguez has now posted a long message for boyfriend Cristiano Ronaldo after he failed to pick up the Ballon d'Or 2019 for the sixth time. The Juventus star skipped the ceremony and instead attended the Serie A awards where he has bagged the award for the Best Striker of the season. While defending his boyfriend on social media, Georgina Rodríguez apparently took a sly dig at Messi who picked up the Ballon d'Or award for the sixth time in his career. Cristiano Ronaldo Delayed Serie A Bash by Staying in His Car Until he Was Announced the Winner.
She posted a picture of the football star and called him number one and called him incomparable, unstoppable, brave and non-conformist. In the post somewhere, she also wrote that Ronaldo doesn't fear going out of his comfort zone. Now that's an interesting line as Ronaldo has played for four different clubs whereas, Lionel Messi has played for Barcelona since the start of his career. Check out the post below:
Prior to this, it was CR7's elder sister Katia Aveiro who slammed Virgil van Dijk for his words for the Juventus football star. Van Dijk was nominated for Ballon d'Or alongside Messi and CR7. Ahead of the ceremony, he was asked about CR7's absence to which he said that he had one less rival to compete with. The comment did not go down well with the sister of the football star and she had put out a long post slamming the Liverpool footballer. However, in the recent post on social media, Virgil van Dijk praised Lionel Messi and Cristiano Ronaldo as great sportsmen.