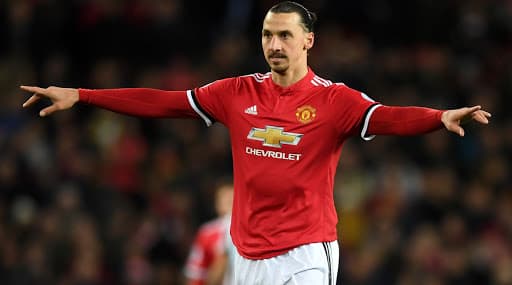 Manchester United are reportedly in talks with Zlatan Ibrahimovic to bring the Swedish striker back at Old Trafford in January transfer window. The Swede plays for LA Galaxy but will be a free agent in January once his contract with the American club expires. Zlatan played for Manchester United between 2016 and 2018 where he won the Carabao Cup and a Europa League title under the Management of Jose Mourinho. He scored a total of 28 goals in 46 appearances for the Red Devils during his first season but a knee injury curtailed his United career. Italian outlet TuttoMercatoWeb claim that United could be tempted to re-sign Ibrahimovic in a desperate search for striking reinforcements. 'Zlatan Ibrahimovic Is Being Recruited by AC Milan,' Says Major League Soccer Commissioner Don Garber.
The rumors began when Zlatan told BBC Sport that 'I could play easy in the Premier League, so if United needs me, I'm here'[sic]. Interestingly, Ole Gunnar Solksjaer was asked about the Swede's comments in a press conference to which he responded 'If he was 28, not 38 next month it would be a big difference'. 'Zlatan has had a great time here and, of course, he is still doing well and was unfortunate he got his injury here when he did. So, who knows? He knows my number. If he's serious I'll always speak to Zlatan', the United boss added. Solksjaer is desperate for striking reinforcements following the summer departures of Romelu Lukaku and Alexis Sanchez to Inter Milan. United lack in the forward's department and as a result struggled this season. Zlatan's addition will give them much-needed experience. Zlatan Ibrahimovic Hints at Return to Spain, Shares Video on Social Media Saying 'I Am Coming Back'.
Now that Zlatan's deal is about to expire in MLS a number of clubs are keen on his services. Serie A giants AC Milan are linked with Zlatan Ibrahimovic while Bologna have also emerged as a possible destination in recent weeks. Major League Soccer Commissioner Don Garber said that he is already on his way to Milan but fresh reports claim United, who are also in talks with Juventus outcast Mario Manzukic will battle it out with them for the Swedes signature.