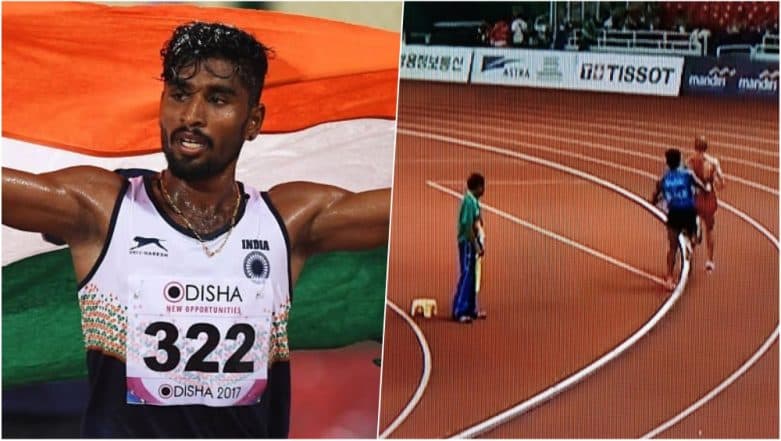 Jakarta, August 26: India's Govindan Lakshmanan missed out on taking a medal in the men's 10,000 metres category at the 18th Asian Games here on Sunday as he was disqualified following an official review. Govindan Lakshmanan Stripped Off Bronze Medal in Men's 10,000m at Asian Games 2018 for Stepping Out of the Track in Finals.
The Indian Army runner had originally finished third, which would have earned the first Asian Games medal for India in that event after a gap of two decades. But the Indian was disqualified because his foot touched the inside of the track.
Govindan had registered a time of 29 minutes and 44.91 seconds. Hassan Chani of Bahrain won gold with a time of 28:35.54. His compatriot Abraham Cheroben took silver with 29:00.29 while China's Zhao Changhong (30:07.49) got the bronze. Asian Games Medal Tally 2018 Updated: Dutee Chand Wins Silver in Women's 100m, Take India's Medal Tally to 36 in Current Table and Country-Wise Medal Standings.
Later, the Athletics Federation of India (AFI) lodged an official protest against the decision. "AFI files a Protest regarding DQ of G Lakshmanan (10000m) at #AsianGames2018," the AFI posted on Twitter.