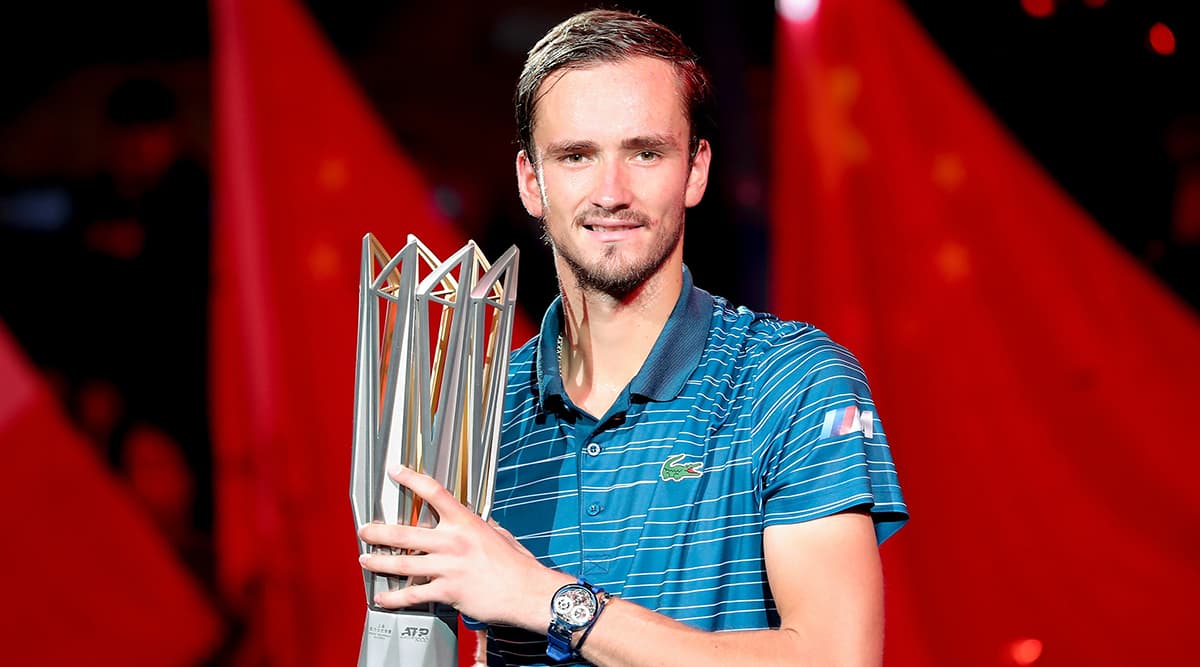 Russian tennis player Daniil Medvedev gave out a warning to Rafael Nadal and Novak Djokovic that he will aim to leapfrog them in the ATP World rankings. Amid the ongoing Paris Masters 2019 tennis tournament, Medvedev said during a pre-tournament press conference that he will seek to go as far as he can go with his performance and rise up the ranking. Medvedev, who is currently ranked no.4 in ATP rankings for men's singles, said he could finish the year as no.1 player. "I just want to see how far I can go. It could be No 1. If it doesn't happen, that means that I wouldn't be strong enough. And I know that here, now, to get to be high up in the race, you have to do a significant effort, but I'm trying to do my best," Medvedev said.  Roger Federer Reacts on His Record-Breaking 10th Swiss Indoors Basel Title Win, Says 'I Am Just So Happy Right Now. 
His comments came after Roger Federer opted out of Paris Masters 2019. The Swiss tennis legend decided to keep away from the tournament after clinching Swiss Indoors Basel 2019 title. A stunning show by Medvedev has seen him rise to 4th spot in tennis rankings and he is on the course to finish the year above Roger Federer. The 23-year-old Medvedev also mentioned how he progressed in his rankings over time. "It's hard to explain because when I was No 15, I was good already. Then I wanted to get into the top 10, which is never easy. And then with the US series when I lost during the third round, I managed to get in the top 10. And you can tell yourself, Okay, I've done a full circle, but I didn't want to stop", he further said. Rafael Nadal Prepares For Ranking Battle With Novak Djokovic at Paris Masters, Says 'Prefer to be No 1 to No 2'. 
Medvedev reached the final of US Open 2019 where he lost to Rafael Nadal in a five-set game. Later, the Russian star won the Shanghai Masters 2019 title after defeated Alexander Zverev in straight sets 6-4, 6-1. He also clinched St. Petersburg Open 2019 after beating Borna Coric in the final in straight sets 6-3, 6-1. Medvedev will commence his journey in Paris Masters 2019 with the round of 32 clash against Jeremy Chardy.