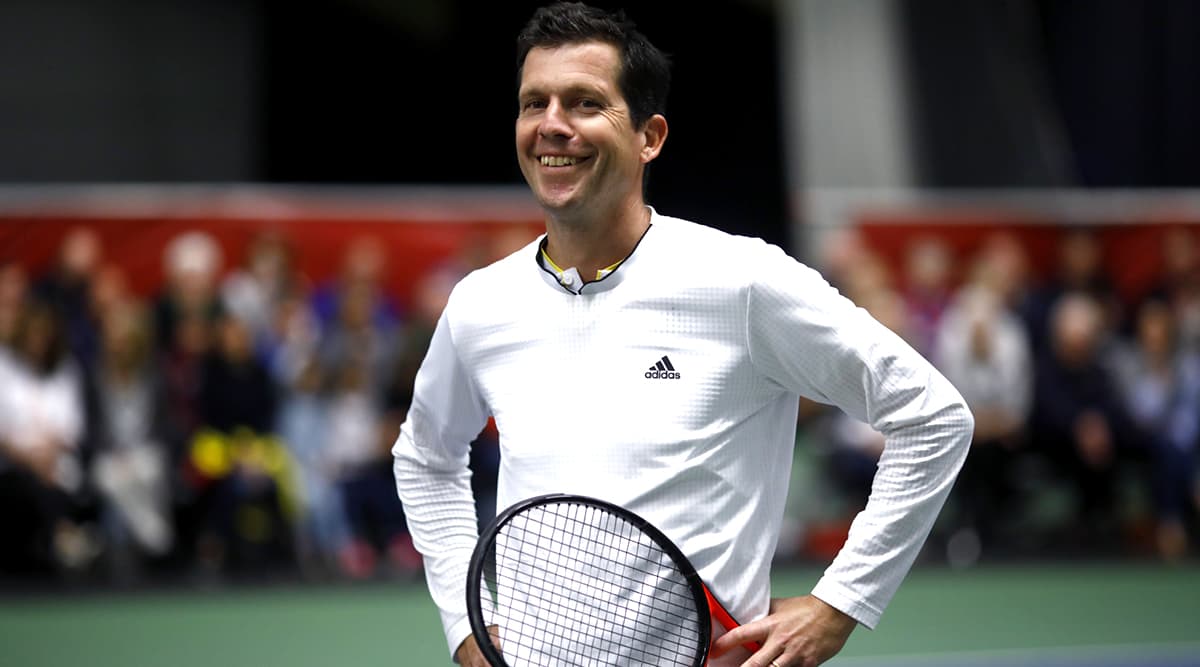 Retired British tennis player Tim Henman believes that tennis legends Roger Federer, Rafael Nadal and Novak Djokovic won't be around forever and hence young tennis players have to be patient. His comment comes after Alexander Zverev defeated Rafael Nadal in ATP World Tour Finals 2019 in straight sets 6-2, 6-2. While speaking to Amazon Prime, the former British tennis star said, "I look at a few of them and the reality is Federer, Nadal and Djokovic won't be around forever. I think Djokovic and Nadal will be around for quite a few years yet. These guys have to be patient but whether it's Alexander Zverev, Stefanos Tsitsipas, Dominic Thiem... I think they are playing great tennis and improving and will win majors in four or five years". Stefanos Tsitsipas Beats Daniil Medvedev to Clinch 1st Win at ATP Finals 2019. 
Henman also said that the youngsters will have to keep improving their game and have to be patient. "But they have to keep working hard, improving their games and keep improving. For those of this next generation they have to be patient", he said. The ongoing ATP World Tour Final 2019 is a crucial tennis tournament post which the ATP rankings will be decided. Rafael Nadal is leading at the top of ATP men's singles rankings currently but faces a tough challenge from Novak Djokovic. Rafael Nadal on ATP Tennis Rankings: Being World Number No.1 Not My Personal Goal. 
Talking about Stefanos Tsitsipas vs Alexander Zverev encounter, Henman said that it will be an interesting match. He also lauded Medvedev for his consistency in the sport. "It's not just been his level of play, but the consistency has been superb. He's won a lot of tournaments, he's been in final after final and he's won big tournaments too", he said.