The year 2019 will go down as a memorable one in men's tennis singles history. This year's majors witnessed Novak Djokovic stamping his authority by winning the Australian Open and Wimbledon and Rafael Nadal proving why it's never a good idea to write off a champion. The most riveting grand slam final played in 2019 was unarguably the Wimbledon final, which featured Roger Federer and Novak Djokovic. It was also the longest-ever final played in the tournament's history. Rafael Nadal winning a record 12th French Open title and ending 2019 as World No 1 Men's Singles player, courtesy of the victory at US Open 2019, made it a year to remember for the Spaniard and his fans.
Though youngsters like Daniil Medvedev, Dominic Thiem, Alexander Zverev and others impressed with their play as well as won ATP tours, it was the big two-Rafael Nadal and Novak Djokovic who ruled the Grand Slam circuit. Roger Federer came agonishingly close to a record ninth Wimbledon crown, but was beaten by the grit and determination of the Serbian great. As the year 2019 comes to an end, here's a look back at the winners of the four majors in 2019.
Below are the Four Grand Slams Revisited
1. Australian Open 2019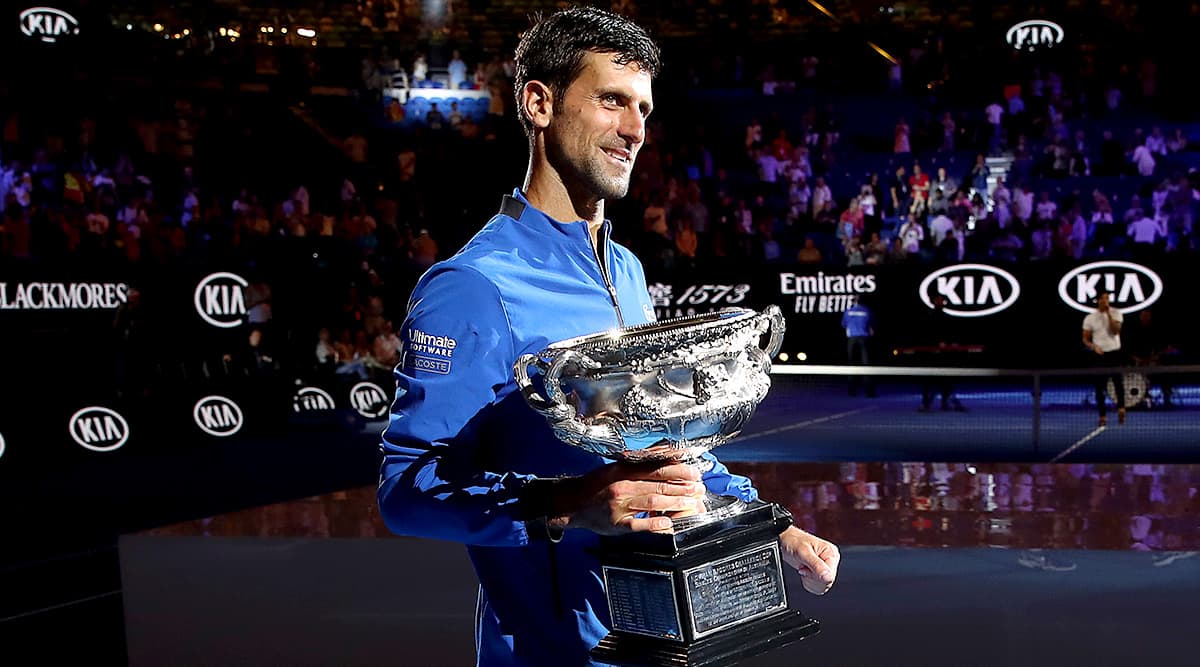 Novak Djokovic returned to his favourite and most successful surface, the Australian Open hardcourt, in pursuit of record seventh Australian Open title. Roger Federer was the defending champion and Nadal was bidding to make a comeback on the hardcourt. But it was Djokovic who dominated the Australian Open 2019 and lost only two sets on his way to the championship. The Serbian dominated Rafael Nadal in the final with a straight-sets victory over the Spaniard and lifted his 15th Grand Slam title, surpassing Pete Sampras' tally of 14 majors. Novak Djokovic Beats Rafael Nadal 6-3, 6-2, 6-3, Wins Australian Open 2019; Claims Record 7th Title at Melbourne Park.
2. French Open 2019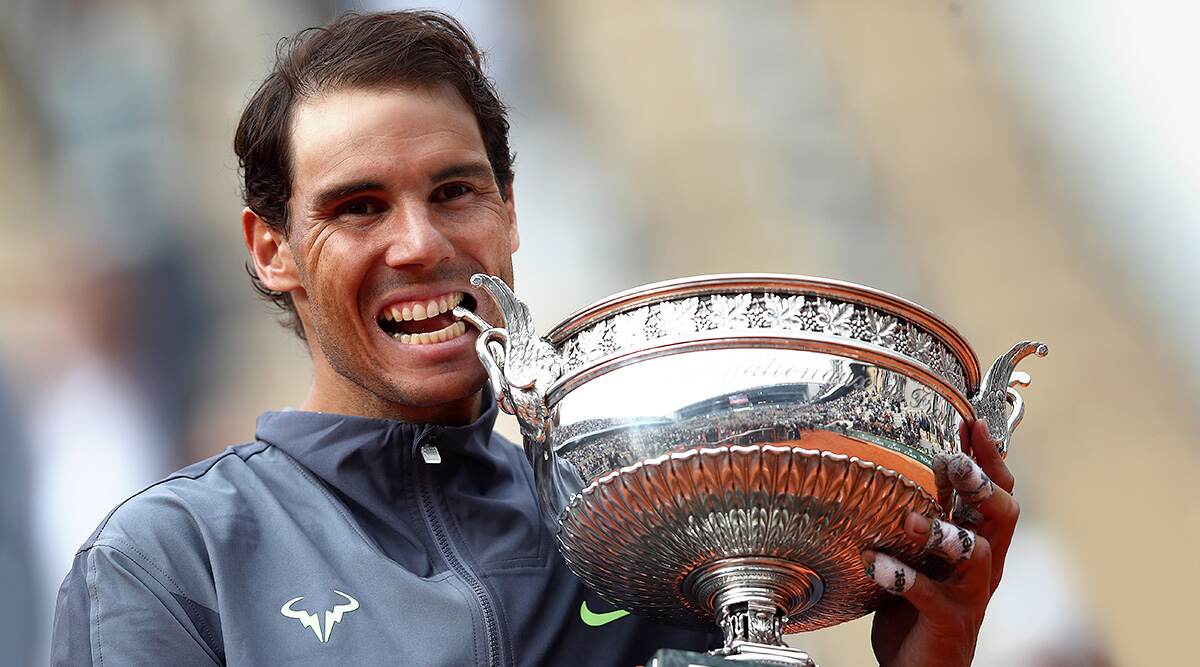 Rafael Nadal (re)created history by winning the French Open for the 12th time. The 'King of Clay' became the only player to have won a single Grand Slam event twelve times. In a rematch of the 2018 final, Rafael Nadal beat a spirited Dominic Thiem to win at the Roland Garros. Nadal also defeated his arch-nemesis, Roger Federer, in the semifinals. With the 2019 French Open title in his bag, Nadal took his Grand Slam tally to 18. Rafael Nadal Wins 12th French Open Title, Twitter Hails King of Clay As Spaniard Conquers Roland Garros 2019.
3. Wimbledon 2019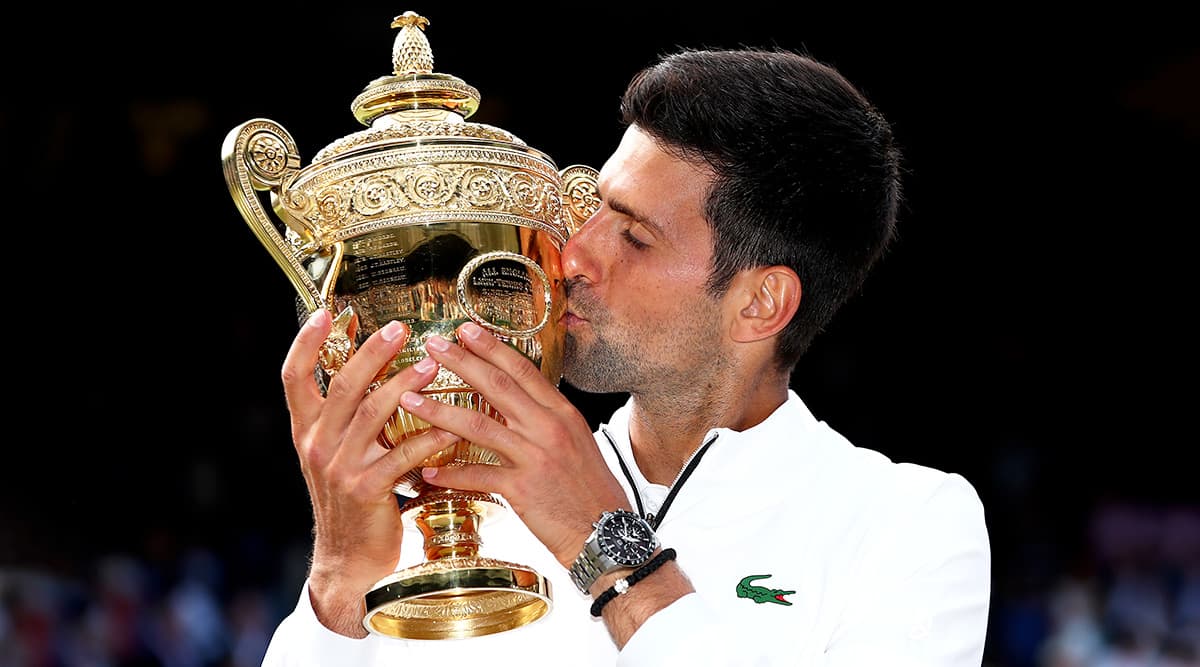 The 2019 Wimbledon had it all. A Rafael Nadal vs Roger Federer semi-final followed by the longest ever Men's Singles final at the All England Club. Roger Federer came agonishingly close to a record ninth Wimbledon title, but squandered two match points against Novak Djokovic in the final and lost one of the most memorable matches ever played on the Centre Court. Djokovic won the match after 4 hours and 57 minutes of engrossing tennis against the Swiss maestro. The win not only helped Djokovic win Grand Slam number 16, but also propelled him to fifth Wimbledon title. Novak Djokovic Wins Wimbledon 2019, Beats Roger Federer in Thrilling Longest Men's Singles Final to Lift 5th Wimbledon Trophy.
4. US Open 2019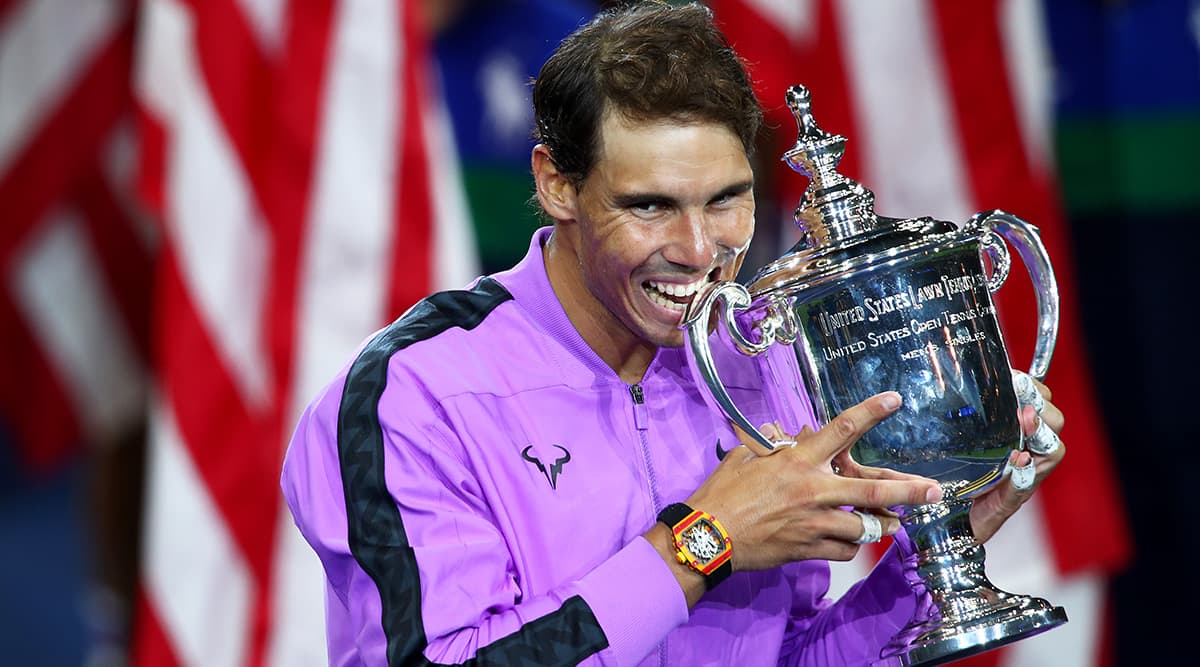 Rafael Nadal proved why he is one of the greatest fighters in tennis at the US Open 2019. After battling years of injury, criticism and doubts of his prospects at grand slams apart from French Open, Nadal played some sublime tennis at the year's last major. Novak Djokovic retiring hurt in the fourth round and Roger Federer's loss in the quarterfinals meant that Nadal was faced with the task of taking on 'GenNext'. Rafael Nadal Beats Daniil Medvedev in Epic Five-Set US Open 2019 Final to Win 19th Grand Slam Title.
The Spaniard played a remarkable final to overcome the challenge by Russia's Daniil Medvedev to win the final 7–5, 6–3, 5–7, 4–6, 6–4. Nadal won Grand Slam number 19 courtesy his victory at Flushing Meadows and is just one major shy of Federer's all-time record of 20 majors. The year 2020 could well be the season when tennis history is rewritten with Rafael Nadal and Novak Djokovic aiming to overhaul Roger Federer. Meanwhile, the 38-year-old continues to defy age and regale fans with his exquisite brand of tennis.