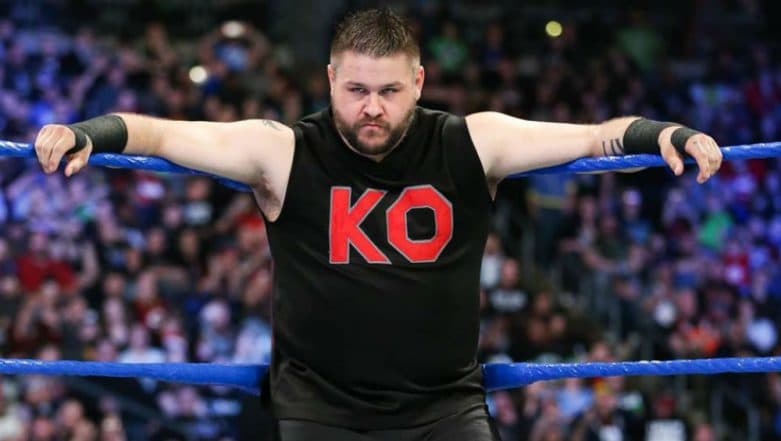 Nowadays it seems like WWE has made a point to keep their fans surprising by shocking twist and turn in the storyline. On this past episode of WWE SmackDown, no one must have imagined in their dream that Kevin Owens will make his appearance on SmackDown. Keep scrolling down below to know about WWE SmackDown Feb 26, 2019 results supported with a list of winners, highlights, full analysis and commentary. WWE SmackDown Results Feb 19, 2019: Winners, Highlights, Full Analysis and Commentary.
We all were aware of the contract signing between Kofi Kingston and Daniel Bryan for WWE Championship match at WWE Fastlane PPV. To our expectation, the show kicked off with WWE high officials Stephanie and Shane McMahon along with Daniel Bryan, where both the brothers and sisters started briefing the audience for the built up of the match at Fastlane for the world championship. Shane'O Mac couldn't stop himself from admiring the athletic abilities of Kofi Kingston and justified like why he deserved the title shot. When Jamaican star was called out, we saw him celebrating for his success along with his New Day buddies, which depicted his excitement for World Championship match. However, his enthusiasm did not last long as when the Jamaican star was about to sign the contract he was interrupted by the boss of WWE, Mr.Vince McMahon, who again did his favourite work of replacing the deserving candidate with another one. The Chairman made a disheartening announcement for WWE fans by putting Kevin Owens instead of Kofi Kingston in the match at Fastlane for WWE Championship. WWE Raw Feb 25, 2019: Good News for WWE Fans As 'The Big Dog' Roman Reigns Announces That His Leukemia Is in Remission.
Kevin later told Shane and Stephanie to consider a tag team match for the main event that night against Daniel Bryan and Rowan where he will team up with Kofi. This request by Kevin was taken into consideration and the match did take place as the main event that night. Click on the video below to view the highlights of WWE SmackDown Feb 26, 2019.
Highlights of WWE SmackDown Feb 26, 2019
We also saw the appearance of Charlotte Flair, who was happy with the fact that Becky Lynch got arrested. She told the universe that Ronda Rousey fears of getting defeated from her at WrestleMania. The Queen also added that Becky is doing this crazy stuff because she did not want herself to be exposed by Charlotte. The fans rejoiced by the come back of the iconic Tag Team The Hardy Boyz who faced The Bar and comfortably won the match, where Matt gave a twist of fate to Sheamus followed by his brother Jeff Hardy giving Swanton bomb to the Celtic Warrior, thereby pinning him to win the match.
Results
1. United States Champion R-Truth made his appearance and defeated Andrade and Rey Mysterio in a triple threat match for the United State Championship.
2. Aleister Black & Ricochet defeated Shinsuke Nakamura and Rusev.
3. Kevin Owens & Kofi Kingston defeated Daniel Bryan and Rowan, where the new no.1 contender for WWE Championship pinned the current WWE Champion Daniel Bryan. Stay tuned to our website-Latestly for more updates from World Wrestling Entertainment Universe.