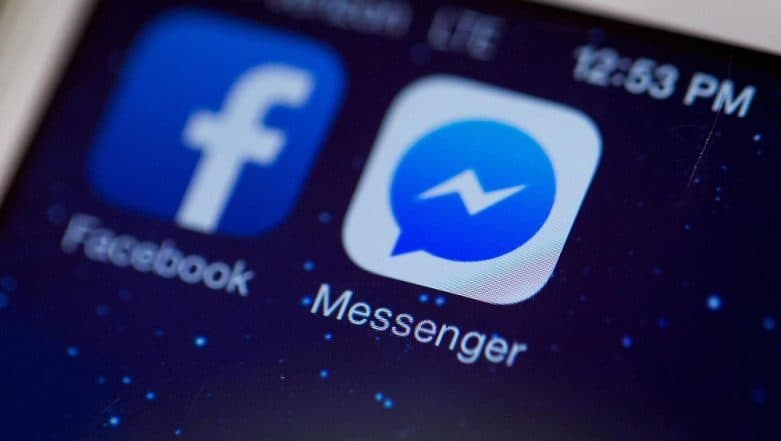 San Francisco, Oct 24: In a move to declutter Messenger, Facebook has started rolling out a new version of the text and video chap app -- Messenger 4 that brings down the number of tabs from nine to three. The "Chats" tab includes the conversations -- both one-to-one and groups. Messenger 4 will have visual communication features like camera at the top so that users can easily capture and share selfies. After String of Facebook Data Leaks, Japan Commission Urges Facebook For Improving Personal Data Protection.
"Messenger 4 will gradually roll out globally over the coming weeks," Stan Chudnovsky, Vice President  of Messenger, said in a statement on Tuesday.
Tapping into Messenger 4's "People" tab will help its 1.3 billion monthly users find friends, catch up on people's Stories, and see everyone who is active at that time.
Then it has the "Discover" tab, where one can connect with businesses to get the latest deals, play games, book their next vacation, follow the news and more.
"Messenger 4 has another way to personalise your conversations with a small but delightful update to chat customisations called colour gradients. With this feature, you can now use multiple colours to customise your chat bubbles in conversations," Chudnovsky said. Flipkart's Festive Dhamaka Days Sale 2018 Top Mobile Offers: Discounts on Google Pixel 2 XL, Asus Zenfone 5Z, Poco F1, Honor 9N & Other Smartphones.
To help users get used to changes, Facebook said it would roll out Messenger 4 in phases.
"We have a handful of new features we're planning to introduce in the near future, like Dark Mode, a re-skinned interface that cuts down on the glare from your phone," Chudnovsky said.