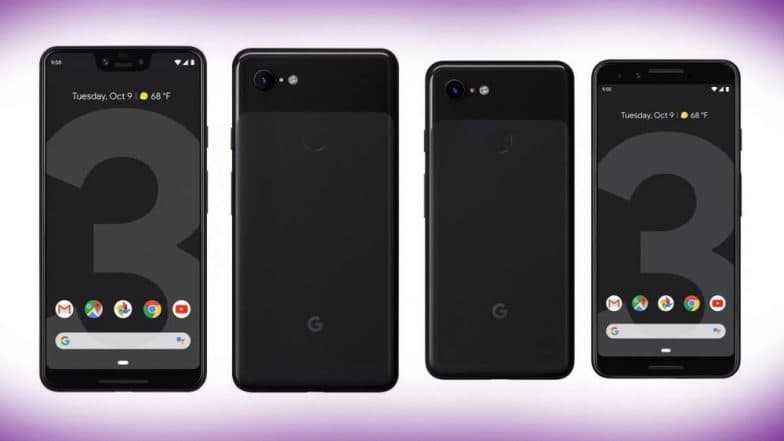 San Francisco, Oct 15: Ahead of its Pixel 3 launch on Thursday, Google has confirmed that the Pixel camera app is coming with an external microphone support. This update incorporating the external microphone support on older Pixel phones should become available at the same time as the retail launch of 'Pixel 3' reported by Verge on Sunday. Apart from rolling out the external microphone support to the Pixel phones, the older models are also set to gain many new camera software features. Google Pixel 3, Pixel 3 XL, Pixel Slate & Home Hub: Prices, Specifications, Pre-Order, Features, Availability and More.
"At the same time as 'Pixel 3' launch (October 18), we will introduce support for Android-compatible plugged-in external microphones in the default camera app for all Pixels," a Pixel employee said on an old post on Google product. Google to Bring Pixel 3, 3 XL to India Next Month, Priced Rs 71,000 Onwards.
Some third-party Android camera apps like 'Open Camera' have already allowed external microphones to record audio while creators and users recorded video using a Pixel device. The search-engine giant officially took the veils off "Pixel 3" alongside a bigger Pixel 3 XL smartphone on October 9. Google Pixel 3 XL & Pixel 3 Officially Launched; Prices Starts From USD 799.
Google Pixel 3 comes with a 5.5-inch OLED display, 2915mAh battery and 8MP+8MP front-facing cameras. The Pixel 3 smartphone will cost Rs 71,000 for the 64GB variant in India and up to Rs 80,000 for the 128GB storage variant, whereas Pixel 3 XL will be available at Rs 83,000 for the 64GB variant and up to Rs 92,000 for the 128GB model.