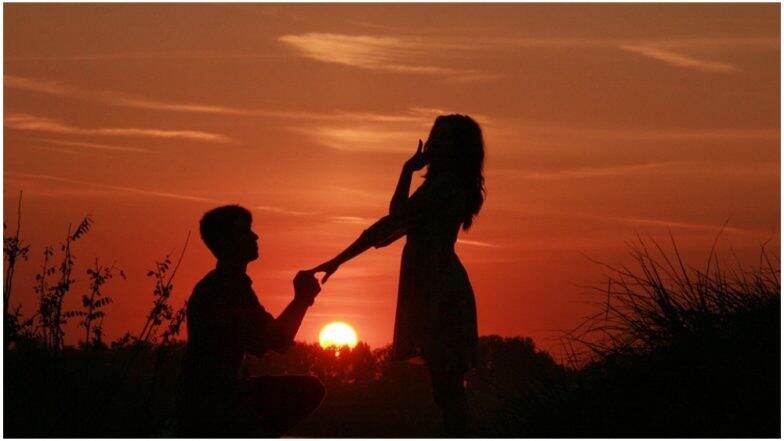 Love is love and time has come that we understand its seriousness. Some may prefer a partner of their own gender or to the opposite, younger or even older as 25 years. And it is absolutely normal! Many couples have challenged such stereotypes of having "conditions" to love. They have graciously set an example inspiring so many couples alike to come out about their relationship to the world. Keeping up with its beauty, a couple with 23 years age gap is planning to launch an application called "iagegap." The dating app will allow people to look for partners older or younger to them. If you are someone who is looking for such relationships, iagegap might be the perfect one. Age Gap in a Relationship: What's a Good Age Difference Between Couples?
The couple identified as 49-year-old Sheldon Owen and 26-year-old Shanice Rivers were so inspired by their own love story that they decided to start their own business that will give people the opportunity to look for their loves—younger or older. The Californian couple got engaged this year after meeting three years ago when Shanice was visiting the state. After talking to different people who were tired of looking for "real love" on apps such as Tinder, they came up with the idea. The iagegap targets specifically for age gap couples like themselves. They have set up an Instagram account and a website based on the app. Priyanka Chopra and Nick Jonas Age Difference: How Old Is Indian Actress and Her Husband?
Explaining their relationship, Sheldon was quoted in Metro as saying, "Our journey as an age gap interracial couple has been interesting, to say the least. Most of the negative feedback we received has come from complete strangers. Both of our families support our relationship and think we make a great couple. However, society, on the other hand, seems to have a different opinion." What Is the Age Difference Between Malaika Arora and Arjun Kapoor?
The couple so far has managed to raise over £80,300 (Rs 71,29,530 approx.) through Facebook, Twitter, Snapchat and LinkedIn. The app is hoped to be rolled out globally soon. The love birds add that any relationship with five years between them is considered having an age gap after they surveyed around one thousand people. The iagegap is set to be launched in 2020.