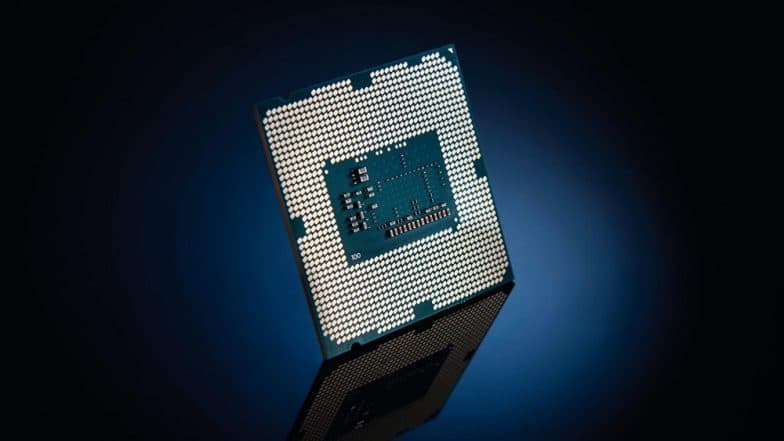 New York, Oct 9: Intel has announced 9th Gen Intel Core i9-9900K -- touted as world's best gaming processor -- apart from a series of new desktop chips for gaming as well as content creation. The $488 i9-9900K chip brings an exceptional level of performance to the desktop product line, the company said in a statement late on Monday. Google Pixel 3, Pixel 3 XL Launching Today in New York; Watch the LIVE Stream & Online Telecast of Google Event 2018.
All three of the 9th Gen Intel Core processors (i5-9600K, i7-9700K and i9-9900K) enable fast, immersive experience for gamers, with up to 8 cores and 16 threads, up to 5.0 GHz single-core turbo frequency, and 16 MB Intel "Smart Cache". Facebook Unveils Portal and Portal Plus Smart Video Chat Speakers for Home.
"Our goal is to deliver leadership performance across all computing segments and product lines," said Anand Srivatsa, Vice President and General Manager, Desktop, Systems and Channel at Intel. New processors include the first 9th Gen Intel Core processors, new Intel Core X-series processors and the Intel Xeon W-3175X processor. Google to Close Google+ Social Networking Site After Software Glitch.
To realise the full potential of the new 9th Gen Intel Core processor, Intel is introducing the new Intel Z390 chipset. Pre-orders for the 9th Gen Intel Core processors and Intel Z390 chipset motherboards began from Monday. Feeling Sleepy at Work? This Air Conditioner Will Blast Sleepy Employees With Cold Air.
"Whether a gamer, a creator or an expert using the most advanced workstation applications possible, Intel and our partners are focused on delivering balanced platforms with real-world leadership performance and robust capabilities that exceed their needs," Srivatsa added. Facebook Launches AI Video-calling Device 'Portal'.
With Intel 'Turbo Boost; Technology 2.0 delivers up to 5.0 GHz single-core frequency, gamers can enjoy their favourite games with up to 10 per cent more FPS across popular gaming titles compared with the previous generation. Xiaomi Offers Tons of Discounts & Cashbacks on POCO F1, Mi Power Banks, Mi LED Smart TV & More This Diwali Season; Here's All You Need to Know.
"Overall system performance has been improved up to 15 per cent better as compared with the previous generation and up to 40 per cent as compared with a three-year-old PC," said the company.
The Intel Z390 chipset includes high-speed integrated USB 3.1 Gen 2 and integrated Intel Wireless-AC with support for Gigabit Wi-Fi speed. The 9th Gen Intel Core processors are also compatible with all Intel 300 Series chipset motherboards for more consumer options.