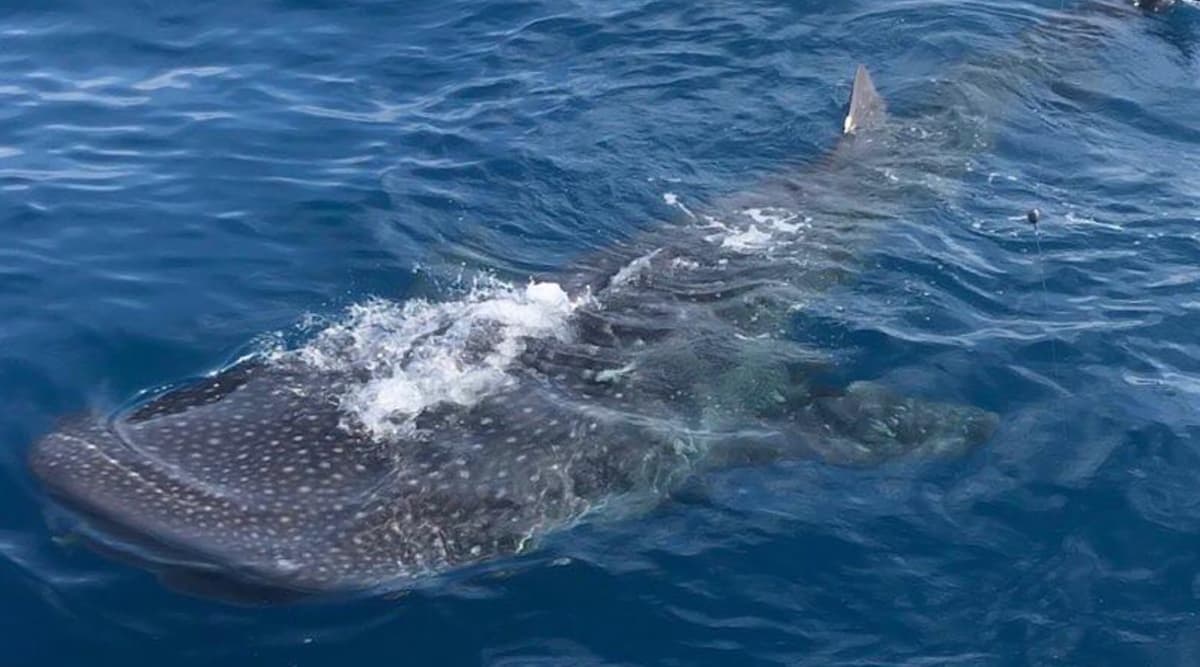 An endangered species of shark which normally grows upto 40 feet was spotted off the Florida coast on Friday. While they are not generally spotted in the region, the Florida Museum of Natural History reported that it was spotted just south of the Juno Beach pier. The whale was spotted when tourists were enjoying charter fishing boat rides by Blue Heron Fishing out of Palm Beach County. As they are often hunted these whale sharks are currently classified as endangered internationally. Alien-Like Fish Caught off Norwegian Island! Fisherman Finds Rare Catch With Gigantic Eyes (View Pics)
According to Captain Johnny from Blue Heron Fishing charters, the whale shark looked about 25 to 30 feet long. Captain Johnny told CBS12 News that the fishing boat was in about 110 feet of water when they spotted the huge fish. He was quoted as saying, "It was an amazing experience. Once in a lifetime, maybe even five lifetimes. Forever grateful." Blue Heron Fishing shared a picture of the shark with the caption, "Whale shark!! Amazing! Let's go fishing!" Endangered Sharks Passed Off As Fish and Chips in UK Shops to Unsuspecting Customers! Researchers Find Out During DNA Probe.
Endangered Whale Shark Spotted Off Florida Coast:
One of the people on the boat recorded the rare sighting and shared it on social media platforms. In the video, one of the people is heard saying, "Get your cameras out, enjoy it here for a moment sports fans."
Watch The Video Here:
Blue Heron Fishing offers charter boat rides starting at USD 50 per adult and USD 40 for children at two locations in Palm Beach County. While one is in West Palm Beach and the other in Jupiter. Seems the customers were quite lucky to spot the rare whale shark during the ride.