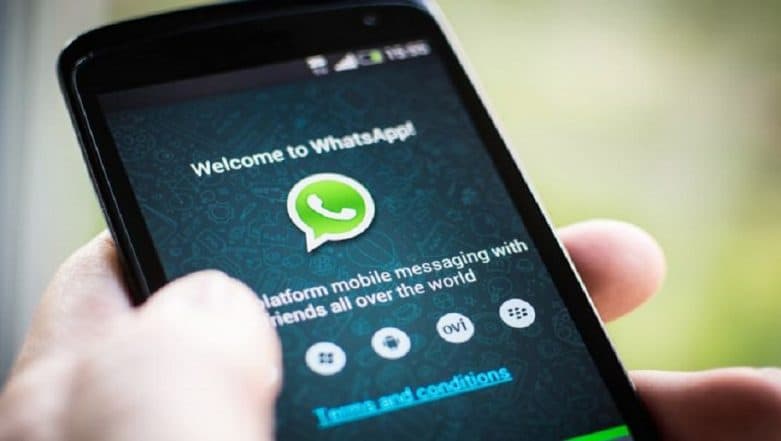 Mumbai, November 1: WhatsApp has announced that it will appoint the head of India operations by the year-end. The intention behind this plan is to curb sinister and fake messages that have been growing increasingly, and has triggered mob killings in the country. According to an email statement from the company, "Our new Head of WhatsApp India, who will be named by the end of the year, will build a local team that can serve our customers in India as well as work with partners and government leaders to help keep people safe." WhatsApp Stickers for iOS & Android! Here's How to Enable the Stickers for Chat & Impress Your Loved Ones and Friends.
WhatsApp Vice President Chris Daniels met IT Minister Ravi Shankar Prasad on Wednesday, to discuss the issue of fake messages. According to a report on Economic Times, India has told WhatsApp to station its grievance officer in the country instead of in the US, and if required by the law enforcement agencies, that the messaging platform would have to trace the origin of messages. WhatsApp New Feature to Soon Label Forward Messages for Curbing Fake Forwards.
Lately, there has been an outbreak of violence and lynchings in the country that have been catalyzed on the platform. As a result of these WhatsApp rumours about child kidnapping cases, many murders occurred.
WhatsApp has tried to curb the spread of misinformation by limiting the number of messages someone can forward and letting users know what information is being forwarded. WhatsApp has recently launched stickers for iOS and Android phones, which you can use to chat with your loved ones.
(With additional inputs from PTI)