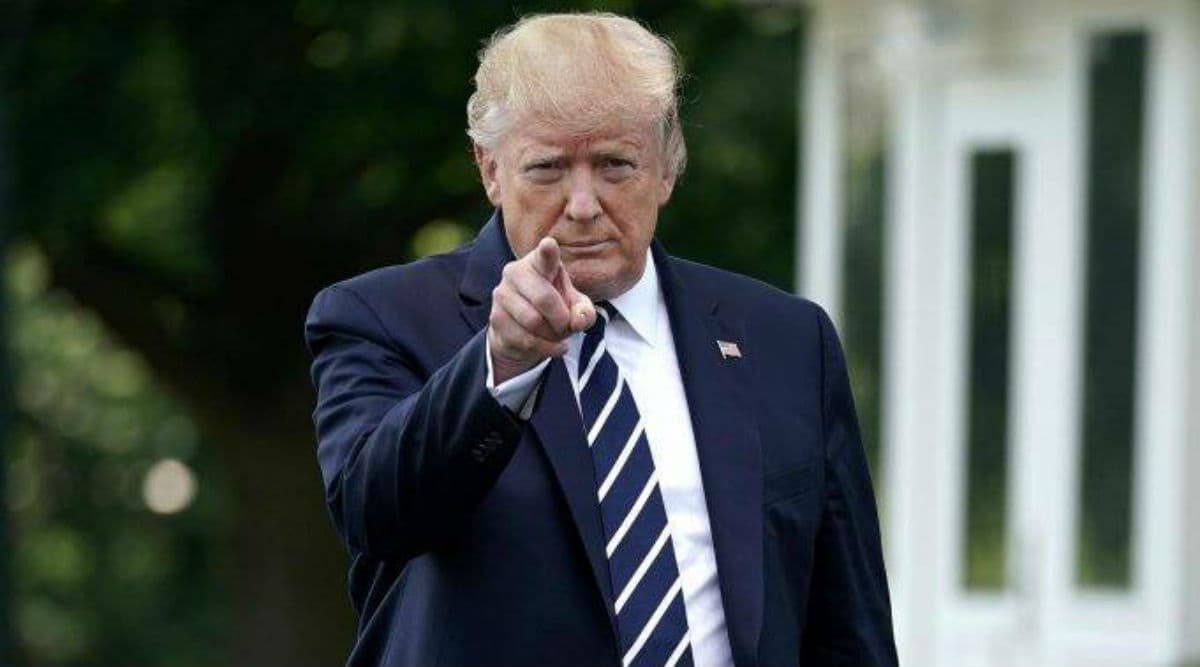 Baghdad, October 27: United States President Donald Trump on Sunday issued a statement confirming the demise of Islamic State chief Abu Bakr al-Baghdadi. The dreaded terrorist was killed in an overnight raid carried out by the US forces in Syria. The precision raid was carried out days after Trump drew flak for moving out the American troops from the war-torn and fragile Syrian region. ISIS Leader Abu Bakr al-Baghdadi Tried for Foothold in India During 2016-17: Report.
Addressing the press hours after the execution of the operation, Trump said he witnessed the entire anti-terror raid from a control room. The exact details could not be shared for security purpose, the President claimed. But he confirmed that the visual of Baghdadi being killed was caught on camera.
"He died like a dog," Trump said, adding that the ISIS chief was running towards a dead-end tunnel after he was wounded. "He ran towards a dead-end tunnel, whimpering and crying all the way. He dragged three of his young children and blew the suicide vest he was wearing," the President claimed.
Statement by Trump:
— Donald J. Trump (@realDonaldTrump) October 27, 2019
The special operation was carried out by the US forces in northwestern Syria. It was carried out in the dark, after the American troops flew over the airspace controlled by Russia.
"Last night the United States brought the world's number one terrorist leader to justice," Trump said, adding that it is likely to be one among the final blows to be levelled on the ISIS.
Trump also lauded the governments of Russia, Turkey, along with the forces controlled by Syrian rebels and Syrian Kurds for coordinating with the US for the elimination of Baghdadi. "The most violent and ruthless terror group has now been wiped out," he noted.