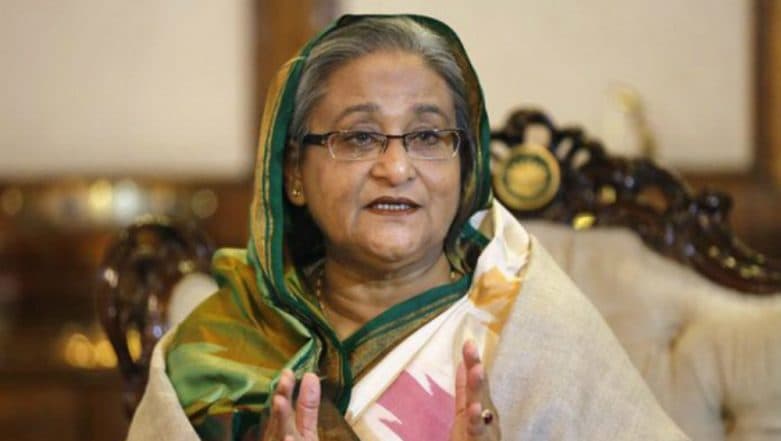 Dhaka, December 30: Sheikh Hasina's party, the Bangladesh Awami League, has won the Bangladesh Elections 2018 which gives her third consecutive term as Prime Minister of Bangladesh. However, the Opposition has rejected the poll outcome.
"We reject the farcical election, and want the election commission to hold a fresh election under a non-partisan administration," said Kamal Hossain. Hossain was heading Jatiya Oikya Front -- the umbrella coalition formed by Opposition parties, headed by BNP.
The local media said that Hasina's ruling Awami League party easily crossed the 151 seats needed to form a majority government, according to local TV station Channel 24.
The Awami League and its allies had won 191 seats, said reports. While the Opposition coalition, which has called the results as "farcical", managed only five seats.
Earlier, voting for the crucial Bangladesh national elections 2018 began in full swing across the 300 parliamentary constituencies of the nation on Sunday. Prime Minister Sheikh Hasina, whose Awami League (AL) is ruling the nation since 2009, is eyeing for a record third term. The entire Opposition, led by jailed ex-premier Khaleda Zia's Bangladesh National Party (BNP), has united for what they have called a "fight to save democracy".
Voting, which began at 8am local time, has been marred with violence. At least two were killed and 10 others injured as clashes erupted between AL and BNP cadres. The polling is scheduled to conclude at 4pm, and the counting of votes would subsequently begin.
While the elections are being held in 294 constituencies using ballot paper, a total of six constituencies are contested contested through the electronic voting machines or EVMs -- a first in Bangladesh's electoral history.
The total number of candidates in the elections amount to 1,841, who are contesting across the 300 directly elected seats. Another 50 seats in the Parliament, referred in Bangladesh as Jatiya Sangsad, is reserved for women who are nominated by the political parties on proportional vote share system.
For the smooth conduct of the elections, the polling body has deployed over 6 lakh security personnel, including the Army, to guard the 40,199 voting stations. Chief Election Commissioner (CEC) KM Nurul Huda on Saturday instructed the forces to take stringent action against political workers resorting to violence.
Results of 2014 Bangladesh Elections:
In the last polls, Khaleda Zia's BNP, along with a slew of other Opposition parties, had boycotted the polls alleging mass rigging by the ruling Awami League.
The boycott allowed Sheikh Hasina to register a victory with brute mandate. The Awami League won 234 of the 300 seats -- out of which, 153 seats were bagged without a contest.