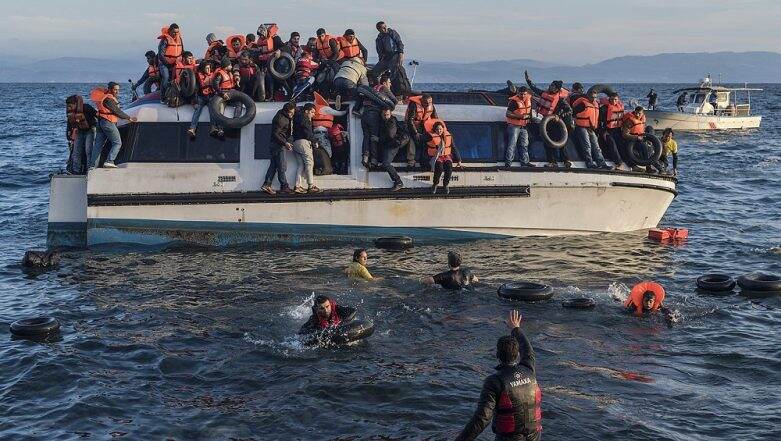 Madrid, May 3: The Spanish Police on Friday busted a Bangladeshi-run ring responsible for smuggling more than 350 migrants from the Indian subcontinent into the country (Spain) and giving them fake passports. The police arrested 11 people in Barcelona where the group was based.
According to the report, published in Al Jazeera, the gang used to charge between 14,000-20,000 euros ($15,500-$22,000) for the journey from the migrants and then they were flown to Algeria. They then use to cross into neighbouring Morocco by foot and were then taken by motorboat across the Mediterranean into Spain, police said in a statement. Turkey: Boat With 17 People Capsizes in Aegean Coast, 7 Dead. 
The police informed that the fake passport ring comprised of several cells which include persons for recruiting the refugees, another organised their stay in transit countries while a third arranged the Mediterranean Sea crossing. The people - from Bangladesh, India, Pakistan and Sri Lanka - were smuggled in the group.
Apart from fraudulently obtaining Algerian entry visas for the migrants in India and neighbouring countries, the gang use to provide fake passports or fake Bangladeshi police certificates, stating they had no criminal records which they used to obtain Spanish residency permits, added the statement.
It is to be known that over 7,800 migrants have entered Spain since the start of the year, mostly by boat from Morocco, according to the United Nations' International Organization for Migration (IOM). Considered as the most popular entry point for refugees and migrants, Spain is the second most preferred place for those seeking a better life in Europe after Greece.