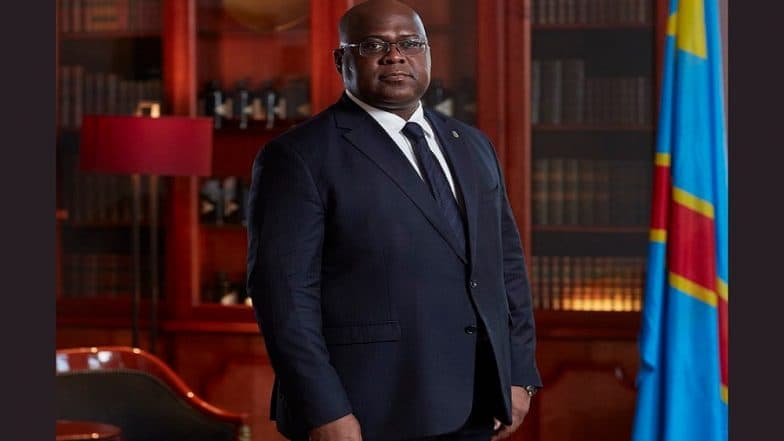 DR Congo's Constitutional Court on Sunday declared opposition leader Felix Tshisekedi as the winner of the disputed presidential election, after throwing out a legal challenge by the runner-up. Announcing the final results of the long-awaited vote, the Constitutional Court said it "declares Felix Tshisekedi President of the Democratic Republic of Congo by simple majority".
The Constitutional Court, also said Fayulu's claims were "unfounded". It said he had failed to prove any inaccuracies in the figures, describing his call for a recount as "absurd". "Only the CENI has produced authentic and sincere results," judge Noel Kilomba said.
The declaration of Tshisekedi as the winner, paves the way for him to take over from long-term leader Joseph Kabila. The legal challenge was mounted by runner-up Martin Fayulu who has alleged that Tshisekedi has an unwritten agreement with DR Congo's former leader Kabila to share power once he takes over.
Fayulu has described the outcome as an "electoral coup". Fayulu called on world powers to reject the results, declaring himself "the only legitimate president".
"I ask the entire international community not to recognise a power that has neither legitimacy nor legal standing to represent the Congolese people," he said of Tshisekedi.
But the election results have been disputed by international observers – foreign media, other countries and even the Roman Catholic Church. The Catholic Church had deployed some 40,000 workers during the elections and has dismissed the official results.
The EU said on Sunday that "doubts remain" over the result of DR Congo's disputed election. A spokesperson for the bloc urged all sides to refrain from violence and cooperate with an African Union delegation due in Kinshasa on Monday, saying "doubts remain regarding the conformity of the result". (With PTI and AFP inputs)