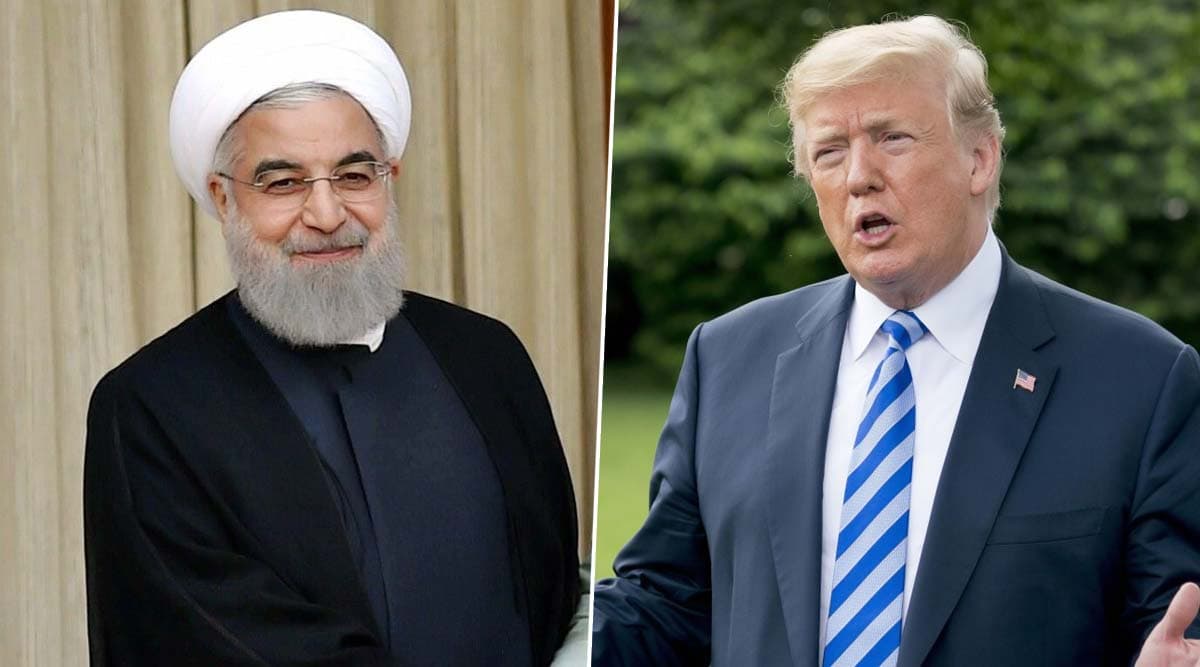 Washington, January 7: A day after US President Donald Trump threatened Iran saying US has a strike list of 52 targets, Iranian President Hassan Rouhani warned his American counterpart to "never threaten the Iranian nation" and reminded US about #IR655. "Those who refer to the number 52 should also remember the number 290. #IR655 Never threaten the Iranian nation," he tweeted, referring to 290 lives lost in July 1988 when a US warship shot down passenger plane Iran Air 655 in the Gulf. US Denies Visa to Iran Foreign Minister Mohammad Javad Zarif to Attend UN Council Meeting Amid Tensions Between the Two Nations.
While US President Donald Trump's '52 Targets' was based on the incident when 52 Americans were held hostage in Iran for 444 days from 1979 to 1981, the Iranian President's tweet mentioning the numbers "290" and "IR655" is a response from the pages of history as well, reported The Washington Post. Qassem Soleimani, Iran's Top Commander, Killed in US Airstrikes: Donald Trump Shares Picture of American Flag.
Read President Hassan Rouhani's Tweet Below
Those who refer to the number 52 should also remember the number 290. #IR655

Never threaten the Iranian nation.

— Hassan Rouhani (@HassanRouhani) January 6, 2020
Trump had warned on Saturday that Washington had lined up 52 targets in Iran if it attacked American personnel or assets in retaliation for a US drone strike in Baghdad that killed Iran's top commander Qasem Soleimani. President Donald Trump Warns Will Hit Iran Harder Than Ever Before if US Attacked.
Trump said some of these sites are "at a very high level & important to Iran & the Iranian culture, and those targets, and Iran itself, WILL BE HIT VERY FAST AND VERY HARD." Later, the president tweeted again, this time warning Iran that the US will hit Iran "harder than they have ever been hit before!"
On Monday, Iranian President Hassan Rouhani replied with the hashtag "#IR655", which refers to Iran Air Flight 655, a commercial jet shot which was shot down by the U.S. military by mistake on July 3, 1988, killing all 290 civilians and crew on board, including 66 children. The incident took place during the Iran vs Iraq war, and America was supporting then Iraq leader Saddam Hussein in the war.
After initial denial, the US accepted that it was a "mistake" and said that it regretted the loss of innocent lives in the tragic incident. However, after a UN fact finding committee refuted America's claims that repeated warnings were not payed heed to by the airlines, the US had to pay $61.8 million as a settlement to the families of the victims. Iran had sued America in the International Court of Justice and the two countries had reached a settlement in 1996.