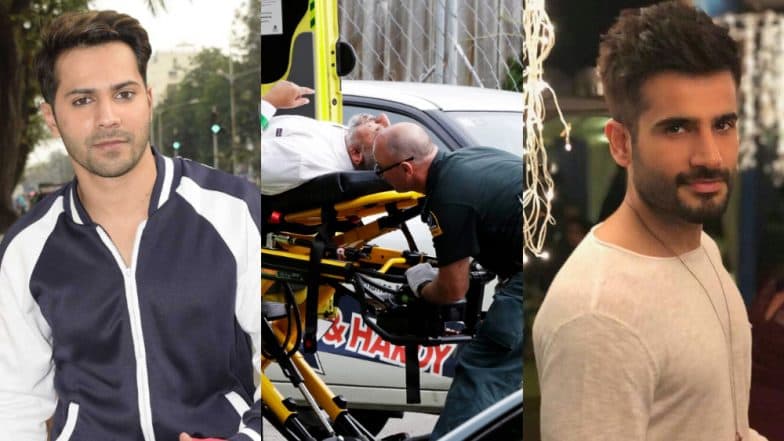 The New Zealand Christchurch Mosque massacre could not be described as anything else but a horrendous attack on the entire humanity. The foundation of being a human is shaken and we need to prove, with our subsequent actions it to everyone, to ourselves, that we will survive. We need to talk, speak up, make noise, and listen. People from the Indian film industry are also speaking up against the terror attack. These words are important as they influence lives. Nimrat Kaur, Aftab Shivdasani, Rannvijay Singha have opened up about the attack and condemned it. Let us hear it from them. New Zealand Mosque Mass Shooting: Virat Kohli, Shahid Afridi and Other Cricketers React After Christchurch Attack.
A lone gunman entered a mosque and killed 49 people in a heinous terrorist attack. BBC quoted Indian High Commissioner in New Zealand, Sanjeev Kohli, saying that initial reports indicate there could be two Indian citizens and four persons of Indian origins among the victims. New Zealand Terror Attack: Hyderabad Resident Injured in Christchurch Mosque Attack, Asaduddin Owaisi Appeals Sushma Swaraj to Help Family.
Horrified at the despicable act of terror in New Zealand. My deepest condolences and prayers are with all those affected in the #NewZealandMosqueAttacks. Deeply shocked and saddened.

— Nimrat Kaur (@NimratOfficial) March 15, 2019
It's a sad day for mankind.

My heart goes out the the families. #Christchurch

— Karan Tacker (@karantacker) March 15, 2019
A small request to people all over not to post the video of the attack on any social media,that's exactly what he wants. It's a sad day not just for the people who are directly affected but for all humanity. #prayfornewzeland #prayforpeace #NewZealandShooting

— Rannvijay Singha (@rannvijaysingha) March 15, 2019
#NewZealandShooting Shocked, speechless and extremely saddened over Christchurch New Zealand mosque attack !!!

49 worshipers killed and many injured in this mindless massacre

Prayers with the victims and their families

— Arbaaz Khan (@arbaazSkhan) March 15, 2019
Horrified by the gruesome #ChristchurchTerrorAttack. Where is the humanity in humankind?

— VISHAL DADLANI (@VishalDadlani) March 15, 2019
The attack in Christchurch is heart breaking. Innocent people are easy targets because they want peace and love. Thoughts and prayers with the family of the victims

— Varun ZAFAR Dhawan (@Varun_dvn) March 15, 2019
We all need to stand against, in spirit, against terrorism and white supremacists in this time. Our thoughts and prayers go out to the victims of this tragedy.