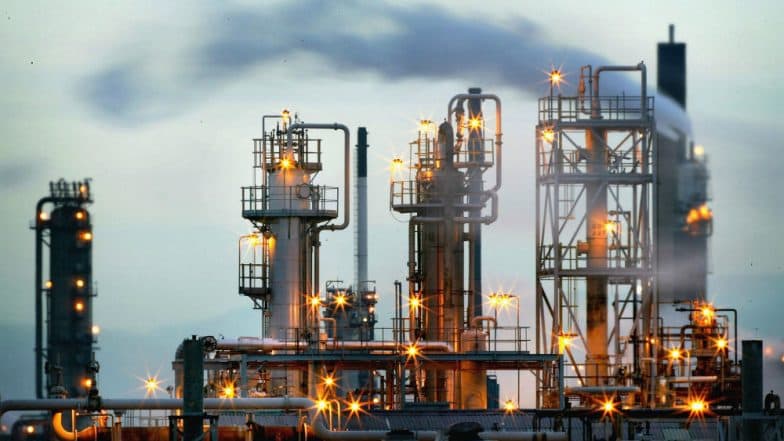 Riyadh, September 18: After plummeting to worst-levels since 1991, global crude oil prices significantly recovered by the wee hours of Wednesday. The recovery was triggered by an official announcement issued by the Saudi Aramco, which stated that fuel supply to the international market would be restored to the pre-attack level by September-end. Oil Supply to India to Remain Undisrupted, Says Modi Govt Amid Fears of Rs 5-6 Per Litre Hike in Petrol, Diesel Prices.
Saudi Aramco CEO Amin Nasser, while speaking to reporters in Jeddah, said the oil facilities in Abqaiq and Khurais -- which were the target of the synchronised drone attack -- have rapidly recovered from the damage. By the end of today, the oil fields in Abqaiq will be able to produce up to 2 billion barrels per day of crude oil, he claimed.
By September-end, he added, the oil production would resume to pre-attack level. "Our supplies to none of the nations would be slashed due to the drone strike. This reflects our resilience and preparedness to deal with such situations," Nasser said.
Following the attack on the oil fields on Saturday, crude prices had shot up by nearly 20 percent, clocking over $68.5 per barrel in the United States. However, after the announcement by Aramco that nearly 70 per cent of the overall supply has been restored, the prices sunk by 5 per cent to close at $65.30 on Tuesday.
Meanwhile, the US-Iran tensions continue to escalate over the drone strikes. While President Donald Trump has accused the Hassan Rouhani regime of perpetrating the strikes on Aramco on behalf of Yemen's Houthi rebels, Tehran has outrightly denied the charge.