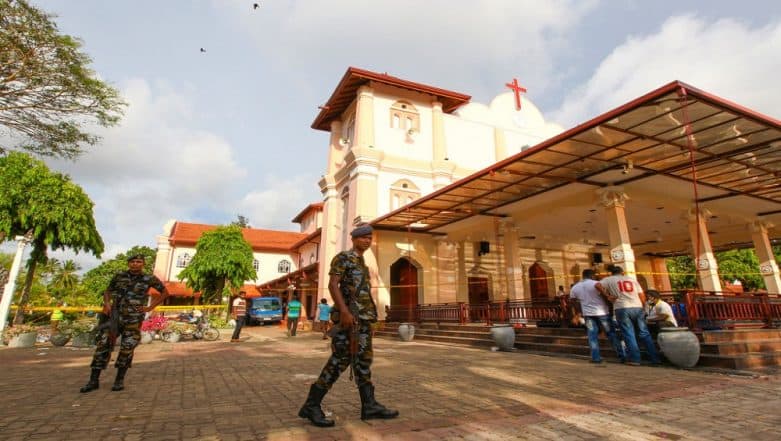 Colombo, April 30: Mass services in Sri Lanka will resume from the coming Sunday, May 5, said a statement issued by the island nation's cardinal. The congregations were suspended for security reasons following the Easter Sunday bombings, which left around 260 dead and injured over 400 people, mostly from the Christian community.
Sri Lanka Prime Minister Ranil Wickremesinghe has assured the Christian minorities of protection and security, while expressing deep anguish and disappointment over failing to intercept the terror attack on April 21. Abu Bakr al-Baghdadi Appears For The First Time in Five Years, Praises Sri Lanka Attacks
Christians, who form 9 per cent of Sri Lanka's population, were left devastated after terrorists carried out blasts at 6 churches and four luxury hotels, inflicting the largest single-attack casualty in the nation since the end of civil war in 2009.
The Islamic State or ISIS, the transnational extremist group primarily based in Iraq and Syria, has claimed responsibility of the attack. The probing authorities, however, are yet to confirm the link. The investigators have identified the alleged suicide bombers as members linked to a local radical outfit, the National Thowheed Jamath.
An "international hand", however, could not be ruled out, said Prime Minister Wickremesinghe. He claimed that the coordinated manner in which the strikes were executed indicated the involvement of a global terrorist group.