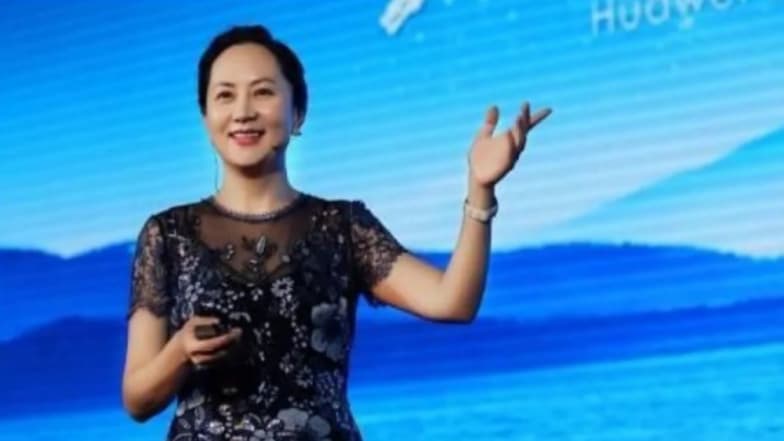 Toronto, January 28: The US Justice Department has charged Chinese telecom giant Huawei with almost two dozen charges including stealing trade secrets, committing wire fraud and setting up fake firms to evade sanctions. The charges have also been slapped against the firm's Chief Financial Officer Meng Wanzhou, who is under arrest in Canada.
"Today we are announcing that we are bringing criminal charges against telecommunications giant Huawei and its associates for nearly two dozen alleged crimes," Acting Attorney General Matthew Whitaker said in a statement. "China must hold its citizens and Chinese companies accountable for complying with the law."
FBI Director Christopher Wray said at a press conference that Huawei "relied on dishonest business practices that contradict the economic principles that have allowed American companies and the United States to thrive." "The prosperity that drives our economic security is inherently linked to our national security," Wray said. "And the immense influence that the Chinese government holds over Chinese corporations like Huawei represents a threat to both."
The US Justice Department provided an example of one of its 23 accusations saying it had proof that Huawei tried to steal trade secrets from telecom firm T-Mobile. T-Mobile uses a technology known as Tappy, which mimicks human fingers to test phones.
Employees of Huawei were allegedly asked to send photos, measurements and the serial numbers of various components. Huawei, allegedly also came up with a formal bonus programme that rewarded employees who stole trade secrets from competitors, according to the filed charges.
The court papers also allege Huawei misled the U.S. and a global bank (HSBC) about its relationship with two subsidiaries, Huawei Device USA and Skycom Tech, to conduct business with Iran which has been placed under economic sanctions by the Trump Administration. Meng Wanzhou gave a presentation herself about these business dealings which misrepresented Huawei's link to these firms, which has led to her being named as a conspirator.
These slew of charges are bad news for Huawei CFO Meng Wanzhou who was arrested in Canada last year on the basis of an arrest warrant issued by the U.S. She is out on bail but is prevented from flying back to China and has to wear an ankle lock bracelet. Read: China Arrests a Third Canadian as Row with Canada Continues over Huawei's CFO Arrest
The United States reiterated its intention to move forward with her extradition process. Meng is due back in court again in Canada on February 6.