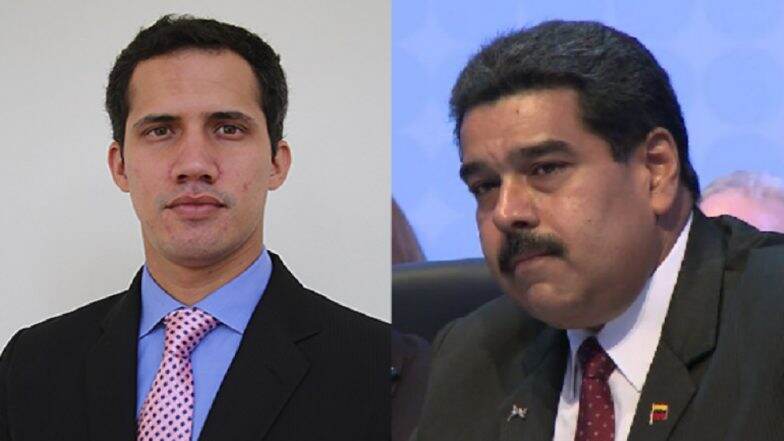 The political unrest in Venezuela has taken a fresh turn as opposition political leader Juan Guaido declared himself the "president in charge". His declaration has been recognised by the US government delivering a blow to President Nicolas Maduro's rule.
Guaido took this step over what he has alleged were rigged elections that were meant to cement Maduro's hold on power. On Wednesday standing amid protesters, Guaidó told the crowd in Caracas that the protests would continue "until Venezuela is liberated". "I swear to formally assume the national executive powers as acting president," he said, while raising his right hand.
A number of Venezuela's neighbouring countries including Brazil, Colombia and Peru, have also recognised Guaidó as Venezuela's legitimate president.
This move comes as mass protests against President Maduro have increased in frequency as Venezuela's economy has gone into freefall leading to an exodus of Venezuelans from the country.
With the announcement from the White House, Maduro announced that he was breaking diplomatic ties with the U.S. and gave American diplomatic staff 72 hours to leave Venezuela. He accused Washington of trying to make Venezuela into a banana republic and said the opposition was seeking to stage a coup.
"We've had enough interventionism, here we have dignity, damn it!" he said in a televised address from the presidential palace.
However, US Secretary of State Mike Pompeo rejected Maduro's move to cut ties with the U.S., saying that the Trump Administration did not recognise him as leader and would instead conduct relations "through the government of interim President Guaidó". Pompeo urged Venezuela's military to back the protesters and said the U.S. would back Juan Guaidó in his attempts to establish a government.
In a statement, US President Donald Trump called Nicolas Maduro's leadership as "illegitimate" and said the country's congress was the only "legitimate branch of government" in the country. "The people of Venezuela have courageously spoken out against Maduro and his regime and demanded freedom and the rule of law," his statement said.