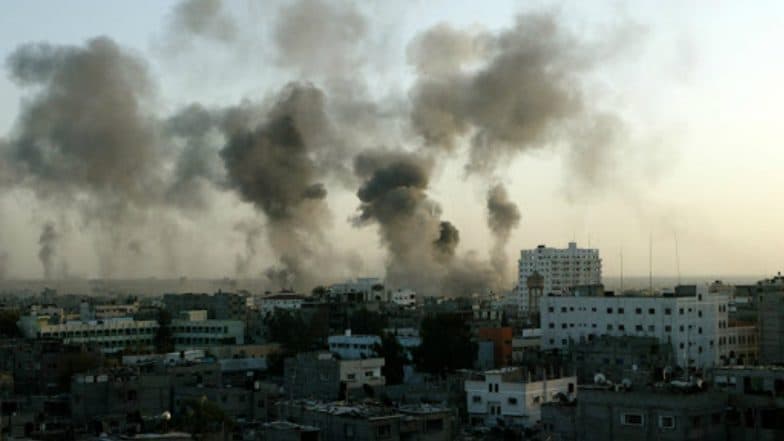 In a stark reversal in British foreign policy and what could be the end of the UK's refusal to call on a Saudi Arabia-led coalition to halt its offensive in Yemen, the country's Foreign Affairs Secretary Jeremy Hunt said that he is discussing with the UN Security Council partners to support de-escalation and bring about lasting ceasefire.
On Monday, Hunt said there now "appears to be a window" for a peace deal. He said he agreed with Martin Griffiths, the UN's Yemen envoy, "that the time was right for the council to act to bolster the UN-led process". It indicated the UK would finally back a UN resolution to pile pressure on both sides.
"For too long in the Yemen conflict both sides have believed a military solution is possible with catastrophic consequences for the people. Now for the first time there appears to be a window in which both sides can be encouraged to come to the table, stop the killing and find a political solution that is the only long-term way out of disaster," the foreign secretary said in a statement.
He added, "The UK will use all its influence to push for such an approach … There is a small but real chance that a cessation of hostilities could alleviate the suffering of the Yemeni people. This must be the first priority as we seek to put in place a longer-term solution."
This statement comes after Britain's Prime Minister Theresay May has been repeatedly criticised for selling arms to Saud Arabia, which is leading the offensive in Yemen against Houthi rebels. Last week, she stopped short of backing a U.S. call for a ceasefire and instead supported "de-escalation" in the country.
Since the Yemen war began in 2015, the UK has authorised the sale of $5 billion worth of arms to Saudi Arabia, sparking calls for an end to the weapons deals.
The war in Yemen erupted in the spring of 2015 when Gulf countries, including Saudi Arabia and the United Arab Emirates, began a bombing campaign to oust the Iran-backed Houthi rebel group that had taken control of the country and ousted the recognised president Abedrabbo Mansour Hadi.
The war has led to the deaths of over 10,000 people, and brought starvation and famine to its population. According to UN estimates, as many as 13 million people could die from starvation in Yemen.