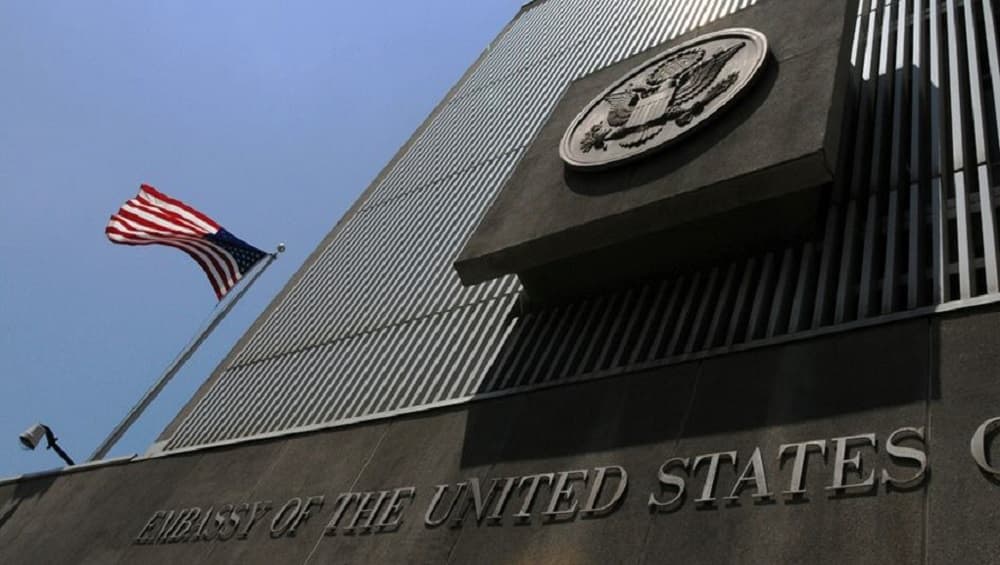 Washington/Tehran, January 3: The United States Embassy in Baghdad has asked American citizens to leave Iraq immediately. Requesting the US citizens to depart from Iraq immediately and head to America, the embassy had also issued a travel advisory to the American citizens avoid visiting middle-east. This new development came hours after US airstrikes killed General Qassem Soleimani, the head of Iran's Islamic Revolutionary Guard Corps' (IRGC) elite Quds Force.
Releasing an official statement, as quoted by international news agency Reuters, US Embassy in Baghdad said, "Due to heightened tensions in Iraq and the region, the US Embassy urges American citizens to heed the January 2020 Travel Advisory and depart Iraq immediately. US citizens should depart via airline while possible, and failing that, to other countries via land." World War 3 Fears Erupt as Iran Vows 'Harsh Retaliation' to US Airstrikes That Killed Qassem Soleimani.
Meanwhile, Prime Minister of Iraq -- Adel Abdul Mahdi -- had condemned the 'assassination' of Iranian Quds Force commander Qassem Soleimani and Iraqi militia commander Abu Mahdi al-Muhandis by US. Fearing a war on Iraq and the region, and the world, he had called this 'an act of aggression on Iraq' and 'breach of sovereignty'. Stating that the US airstrike violates the conditions of US military presence in Iraq, the Iraqi PM called on parliament to convene for an emergency session.
Earlier in the day, Pentagon informed that US President Donald Trump ordered the killing of Iran Revolutionary Guards commander Qasem Soleimani, who was killed in a decisive defensive action to protect US personnel abroad. Following Soleimani's death, Trump tweeted an image of the US flag without any further explanation.