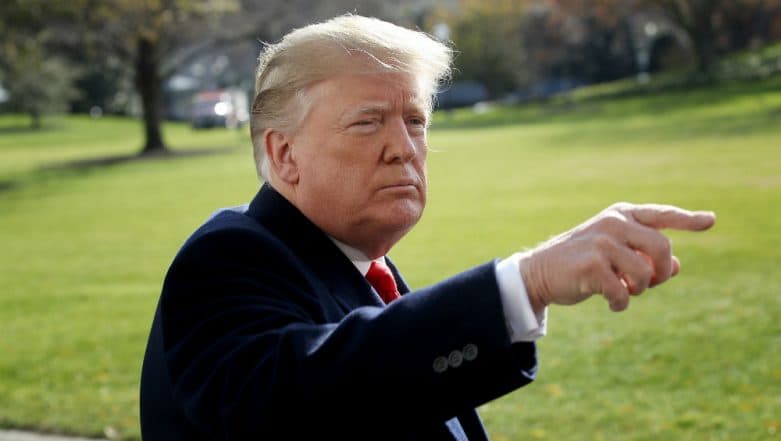 Buenos Aires, November 30: US President Donald Trump tweeted and cancelled a scheduled meeting with Russian President Vladimir Putin. The meeting was scheduled to take place at the G20 Summit in Buenos Aires on Saturday. G20 2018 Summit in Argentina: PM Narendra Modi Second Most Searched World Leader After US President Donald Trump on Google Search.
Trump had earlier told the Washington Post on Wednesday that he "may" cancel the meeting with Russian President Vladimir Putin. He cited the recent confrontation between Russian and Ukrainian military vessels in the Kerch Strait, as the reason behind cancelling the meeting. Donald Trump Heads for G20 Summit, Keen on Trade Talks With China.
Check US President Donald Trump's tweet below:
Based on the fact that the ships and sailors have not been returned to Ukraine from Russia, I have decided it would be best for all parties concerned to cancel my previously scheduled meeting....

— Donald J. Trump (@realDonaldTrump) November 29, 2018
However, US President Donald Trump also said that he looked forward to a "meaningful summit" and meet Russian President Vladimir Putin when the "situation is resolved." Ahead of the G20 summit in Argentina, when the world leaders are gathering in Buenos Aires city to take part in the event, Google search trends have thrown some interesting results. The search trend shows that US President Donald Trump is the most searched leader on the search engine. He is followed by India's Prime Minister Narendra.