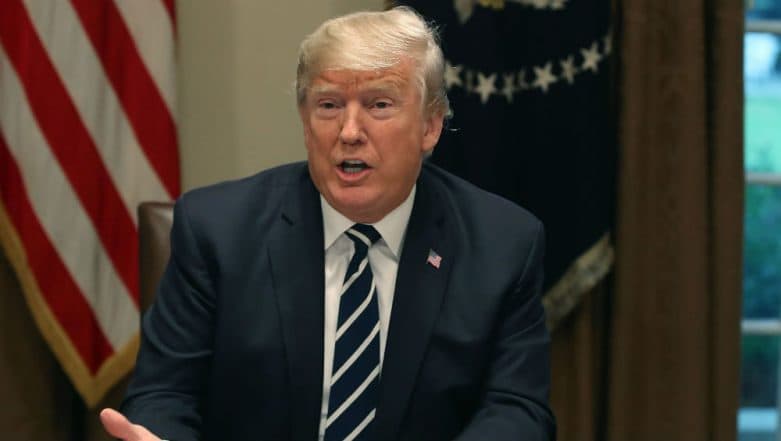 US President Donald Trump has said that in order to get his 'border wall' with Mexico, he was considering declaring a national emergency. Trump is thinking about resorting to this last ditch method as Democrats have taken control of the House of Representatives after 2018's mid-term elections and they are unwilling to allocate money for Trump's wall which they call ineffective and medieval.
However the US President seems to be hell bent on delivering on his main election campaign promise and declaring a national emergency would allow him access to funds to build a 'wall.'
A reporter asked Trump whether he had considered declaring a national emergency to build the wall. "Yes, I have. And I can do it if I want," Trump said. "We can call a national emergency because of the security of our country ... I may do it. But we can call a national emergency and build it very quickly. And it's another way of doing it. But if we can do it through a negotiated process, we're giving that a shot."
What Trump is referring to are the emergency powers that have been invoked by previous U.S. presidents during times of war. But, some legal scholars believe that the US Constitution imbues in the Office of the President emergency powers by making him the Commander-in-Chief of the Armed Forces, and by vesting in him a broad, undefined "executive power."
The US President technically has access to 123 statutory provisions. These provisions address a range of issues but the National Emergencies Act doesn't require that the powers invoked relate to the nature of the emergency. Many other laws under the US Constitution allow the executive branch of which the President is the head to take extraordinary action under specified conditions, such as war and domestic upheaval, regardless of whether a national emergency has been declared.
Trump has during and after the mid-term elections sought to paint the migrants and asylum seekers coming from Central America as an "invasion" and "emergency." The US Constitution allows him to officially declare it as such and if the Democrats don't give in, it is certainly possible that the 44th US President could use this route to get his border wall.