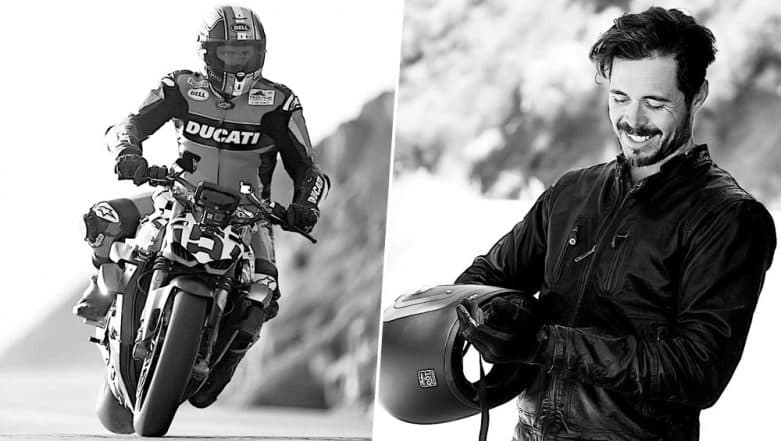 Carlin Dunne, a four-time Pikes Peak Winner died on Sunday after his motorcycle crashed near the finish line of the iconic event. According to the media reports, the Ducati rider did not make it to the top as his motorcycle crashed less than a quarter of a mile from the finish line. Riding a 2019 Ducati Streetfighter V4 Prototype, Dunne started the event on a pole position with an aim to set the fastest motorcycle speed record at the Pikes Peak International Hill Climb race. Sadly, Carlin Dunne is the ninth individual that lost his life at the climb event.
The race organisers mentioned in the statement that, "We mourn the tragic death of Carlin and he will remain in our hearts forever as part of the Pikes Peak International Hill Climb family."
Carlin Dunne riding the 2019 Ducati Streetfighter V4 Prototype:
Many people have been waiting to see Carlin Dunne, and here he is at Pikes Peak.

He's rollin' in a 2019 Ducati Streetfighter V4 Prototype as a member of the Exhibition Powersport. pic.twitter.com/vuTTqlovW7

— Evan Petzold (@EvanPetzold) June 30, 2019
Jason Chinnock, CEO of Ducati North America said, "There are no words to describe our shock and sadness. Carlin was part of our family and one of the most genuine and kind men we have ever known. His spirit for this event and love of motorcycling will be remembered forever as his passing leaves a hole in our hearts."
RIP Legend. Carlin Dunne pic.twitter.com/2jGYlqk51O

— @TRMotorsports (@gratefulgarage) July 1, 2019
According to the report from The Gazette, the riders at the 2019 Pikes Peak had trouble with a small hump in the road near the finish line. Several witnesses believe that Dunne might hit the bump at a high speed, which might have made his front wheel to spin out. However, there is no official statement on how the accident happened.