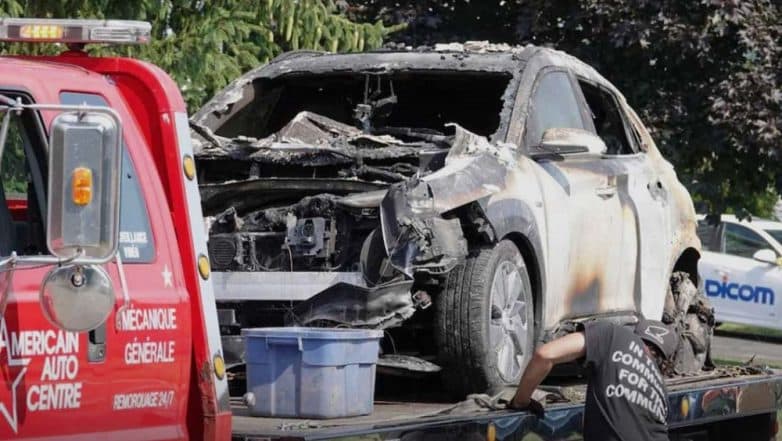 A car exploding and catching fire in a scary picture to witness. One such incident reportedly happened in Île-Bizard, Montreal where firefighters believed that Hyundai Kona electric SUV exploded making the entire garage on ablaze. The customer of Hyundai Kona EV - Piero Cosentino purchased the SUV earlier this year in March. Hyundai Kona Electric SUV: Know More About The E-SUV's India Price, Specification and Features.
In an interview with CBC, the owners confirmed that the all-electric SUV was not kept on charging when he witnessed dark smoke clouds started emerging from his garage. The Kona EV reportedly exploded and blew off the front garage door. No one was reported injured in the incidence.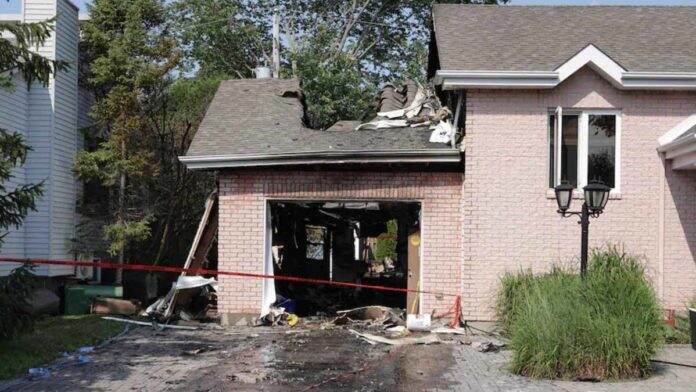 The owner said that, "If we were in front of the garage door, we could have been in the hospital."
The Montreal Fire department is currently investigating the entire scenario.  Louise Desrosiers with Montreal fire service stated that there didn't seem to be another factor inside the garage that could have resulted in the explosion.
It is important to note that this is the first instance wherein Kona EV has been involved in a explosion. Moreover, there is no clear evidence claiming that the EVs catching fire than the gasoline-powered ones.
As Electric vehicles are powered by lithium batteries, overheating in extreme temperatures can cause explosion. However, there is no clear evidence to it. We are pretty sure that Hyundai definitely would looking into the matter.