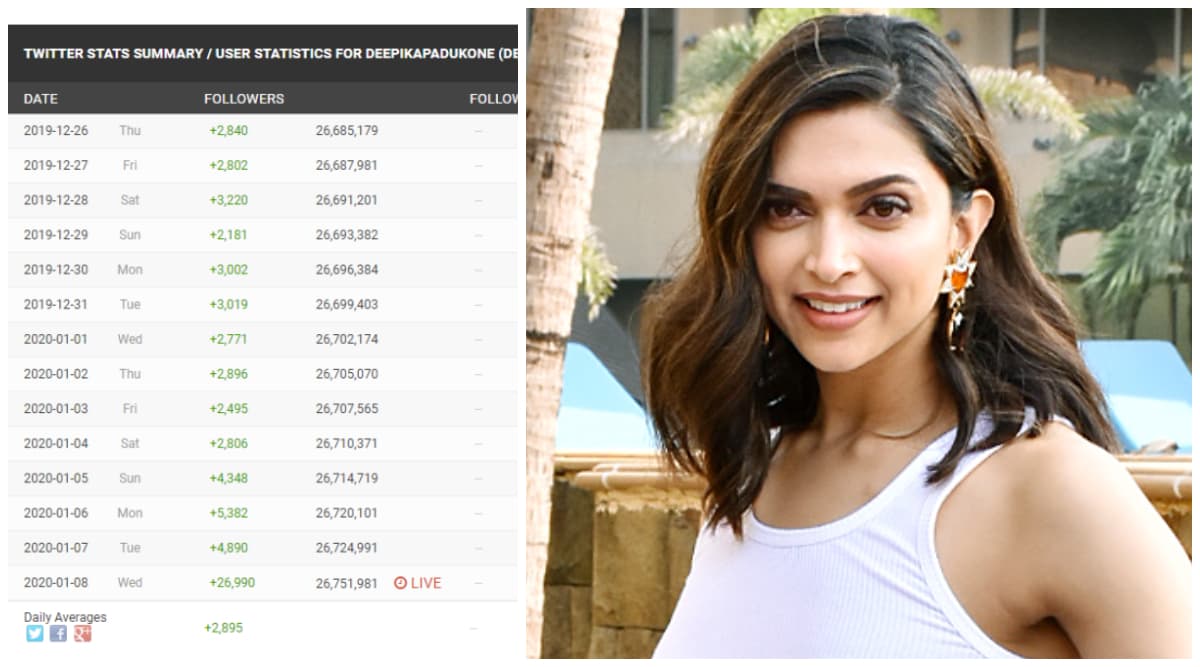 Deepika Padukone has stirred up a storm just two days before the release of her film, Chhapaak. The actress showed up at a peaceful protest at Jawaharlal Nehru University in solidarity with the students who were attacked on Sunday. The actress has come on the radar of the supporters of right wing. Calls to boycott Chhapaak have been trending on Twitter. Not just that, many users are trying to turn it into a trend to unfollow  and block Deepika on the micro-blogging site. Screenshots of her former followers unfollowing her are doing the rounds on Twitter. But, this is where the story gets very interesting. Despite the mass efforts to unfollow Deepika, her follower count is only increasing. Post Deepika Padukone's JNU Visit, an Old Interview of Chhapaak Actress Supporting Rahul Gandhi for Prime Minister Is Going Viral (Watch Video).
As per reports, Deepika has seen a surge in her follower count ever since #BoycottChhapaak and #BlockDeepika started trending. To back it up, you can look up Deepika on Socialblade - a website that tracks social media analytics. As per the data presented by the site, Deepika has gained over 28000 followers just today [January 8, 2020].  Deepika Padukone Visits JNU to Express Solidarity With the Students, Stands Beside Injured JNUSU President Aishe Ghosh and Former Student Leader Kanhaiya Kumar (View Pics).
Check Out This Screenshot From The Website: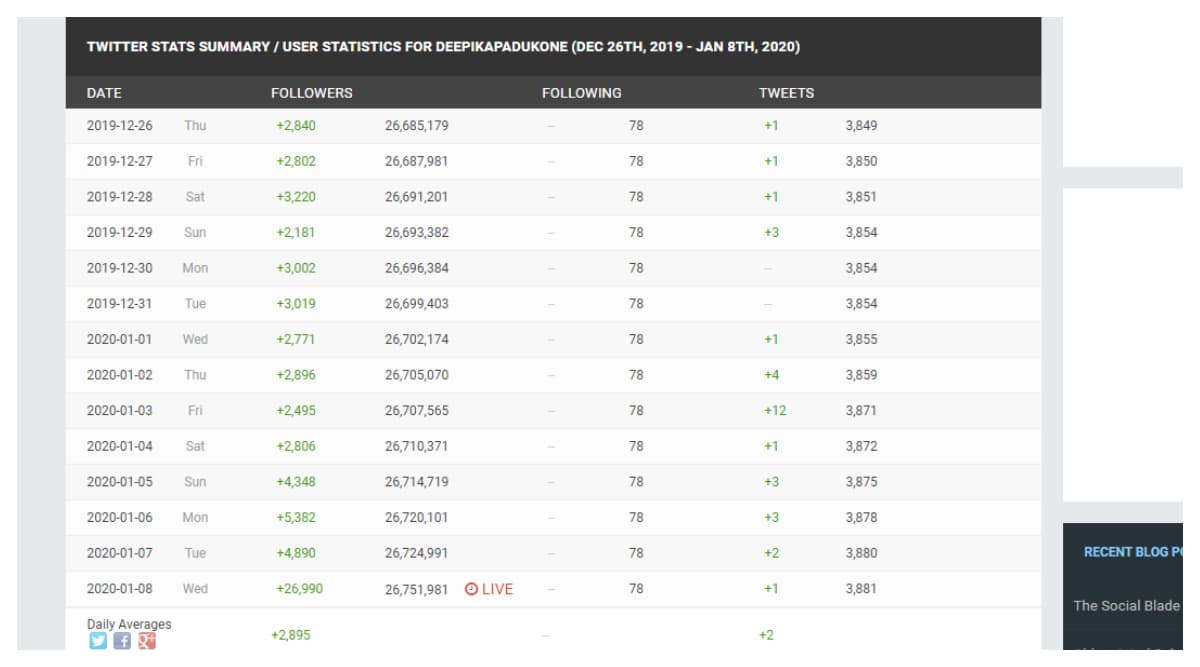 Well, Deepika has been getting support on Twitter, in equal measure, if not more. Many Bollywood celebs have hailed her for taking a stand. Swara Bhasker, Simi Garewal, Sonakshi Sinha, Huma Qureshi, Vikrant Massey and many others have tweeted in her favour. Anurag Kashyap even changed his Twitter display pictures to that of Deepika's pics from JNU. So, while the right wing is trying to get its supporters to unfollow the actress, her presence on social media being amplified by voices from the left.
Although, the main focus at the moment should hardly be Deepika Padukone and her controversial stand. The main focus should be on what happened at JNU and who did it. Both sides need to forget about Deepika for a minute and, instead, do something for the cause that they stand for.