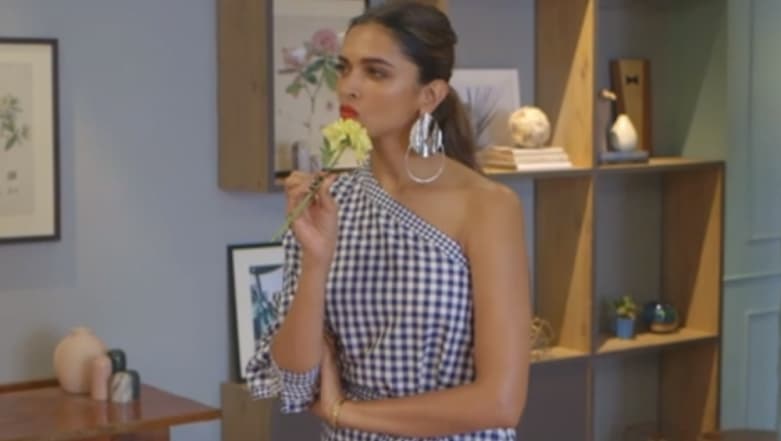 Chat shows are so entertaining, they get out a side of the actors and actresses which is not seen often. On a chat show, things get into personal lives of the stars and that is what gossipmongers thrive on! Actress Neha Dhupia, whose audio talk show No Filter Neha gave us many such revelations, is now hosting the season two of another chat show, Vogue Bffs. Recently it was Rani Padmini or the reigning actress Deepika Padukone who happened to be on the show.  Deepika had tagged along with her best friend forever, her younger sister Anisha Padukone. The two sisters spoke about childhood, fame and growing up and along with that she gave out some interesting revelations. Deepika had a fun time along with her sister.
Take a look at interesting things Deepika Padukone said on the show
Dhoni is her favourite cricketer: When asked about her favourite cricketer she quickly replied as our 'Captain Cool' MS Dhoni. We cannot, not remember how Dhoni too at one point was expressive about his liking for the actress.

Ranveer Singh is the best kisser: One thing we love Deepika Padukone for is her relationship and acceptance. The kind of comfort she and Ranveer Singh share is just too adorable. Naturally, Neha would pose a question about Ranveer. When Neha asked about Ranveer Singh's kissing ability, Deepika quipped, "Ranveer Singh is the best kisser in the business." Much love in air?

No Katrina Kaif in her wedding: We all know the kind of equation and sourness Deepika and Katrina Kaif encounter. Neha questioned Deepika, if Katrina Kaif would be on the guest list for her wedding and Deepika promptly replied with a 'No.' The instant reply was not so shocking though.

She was paid more for Padmaavat: A debate that keeps coming up in the industry is the wage difference between the actors and actresses. But Padmaavat proved to be a game changer for Deepika Padukone as she was the highest paid among the leads. While at first, Deepika tried to be diplomatic, when Neha poked her further, she agreed that she got paid more than Ranveer Singh and Shahid Kapoor for the film. But that's a thing to be proud of for the actress.
The actress and her sister were quite entertaining to watch on the chat show. In fact, Anisha too was a surprise when it came to being witty. She like a true sister cum best-friend, even came to rescue Deepika in some questions. When it came to proper personal stuff, Anisha did prove a good help to Deepika to avoid any more gossip stuff.