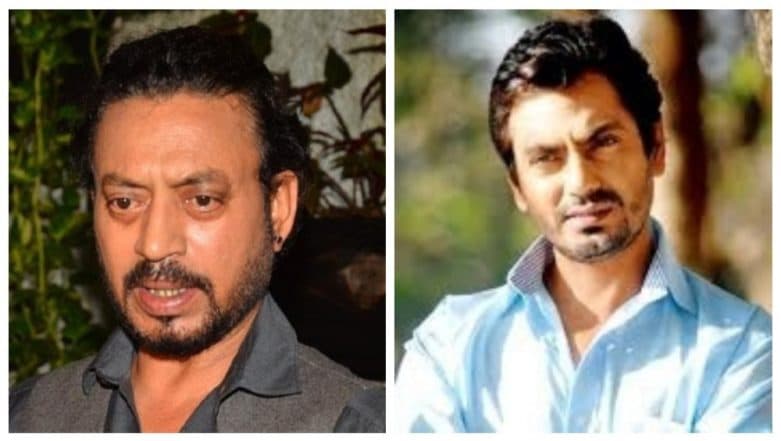 KRK's views, opinions and tweets often go unheard/ unseen because of obvious reasons. There are very rare instances when he actually makes sense on social media. This time, the self- proclaimed film critic has bashed Irrfan Khan, Nawazuddin Siddiqui and Naseeruddin Shah of smoking up. He took to Twitter to share a couple of tweets about the same which read: "Irfan khan, Nawazuddin, Ompuri, Naseeruddin etc all are from Aram Nagar and same acting. Sab Maal Fookne Waale!" His other tweet reads: "Bollywood's biggest joke is this that all the Aaram Nagar druggists consider themselves biggest Directors and actors." Irrfan Khan Finally Opens Up About Recovering from Neuroendocrine Tumour and There is Something Hopeful To Hear For The Fans.
For those who don't know, KRK's Twitter account was once suspended when he made controversial remarks on Aamir Khan and his movie Secret Superstar. Not only did he give away the film's climax but also made controversial remarks about Aamir and his family. KRK had also issued a clarification before his account was suspended by Twitter. His message read: "I just want to inform Twitter and Aamir Khan that my review comes on YouTube and BeFilix TV and my website KRKBoxoffic.com, not on Twitter. So Aamir Khan or Twitter can't stop me from giving my reviews of the films. There are million of people who abuse politicians and celebrities everyday and it seems that they all can say anything under the expression of free speech. But only KRK can't do that. So I am not going to accept it". Nawazuddin Siddiqui Slams Films That Made Audience Believe in Unrealistic, 'Dancing' Bollywood Heroes.
We don't know if Irrfan or Nawaz will pay heed to KRK and respond to his tweets or get his account suspended again. But it's uncool to comment on someone who is actually suffering from a life threatening disease.