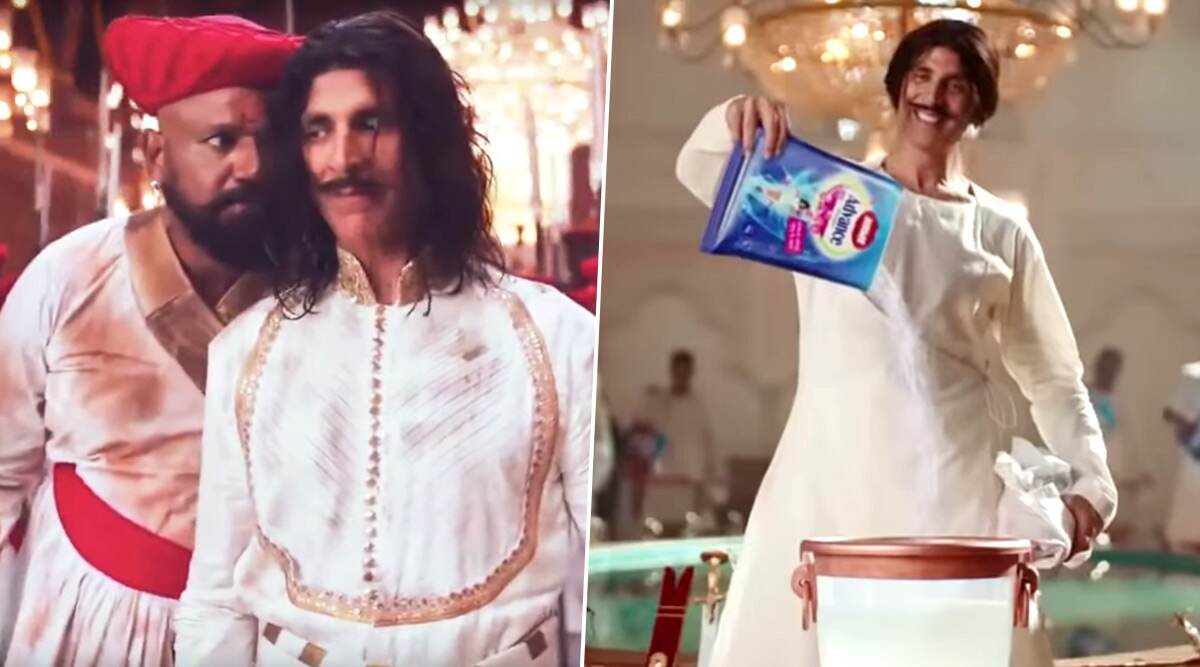 Akshay Kumar is in a brand new controversy again. The star of Bollywood recently featured in an ad of a detergent named Nirma. The supposed-to-be-funny commercial showed him as a Maratha king, who washed his clothes and made his soldiers do the same after they soiled the clothes on the battlefield. This irked some and a written complaint against him was filed at the Worli police station for allegedly hurting the sentiments of the community. Now, #BoycottNirma is trending on Twitter where the fans are trolling Akshay for the same. Check Out The Written Complaint Against Akshay Kumar Here.
The ad has shows the wives of the King and the warriors mocking them for the dirty clothes, as they return after winning a battle. He says the dialogue, "Maharaj aur uski sena dushman ko dhona jaanti hai, aur apne kapde bhi." They are also later on shown dancing on the song and washing clothes. Here are some tweets found under the hashtag that is trending like wildfire on social media.
Fan Demands Apology
We are demanding Nirma to withdraw the offensive advertisement in which the great Maratha soldiers shown wrongly, they have made use of our brave Maratha Soldiers to sell their product and tender an unconditional apology immediately ! pic.twitter.com/pzu305bHJC pic.twitter.com/4Y7wKki53t

— Kshama gupta (@kshamagupta12) January 8, 2020
Another Offended Twitter User
Marathas once ruled this country and protected this country against invaders !

Showing them in a comic way is an insult of Maratha Culture and Maratha Warriors !#BoycottNirma pic.twitter.com/rpAjbx9gb7

— Aravinda Baliga (@baliga_2012) January 8, 2020
Economical Boycott?
Humble aaplel to Nirma manufacturer to withdraw this advt. With unconditional apology

OR ELSE

Maratha warriors of era 2020 will wash out their existence from market by economical boycott on Nirma product .

Choice is yours ..!!!#BoycottNirma pic.twitter.com/6aXrm3Q3v9

— Abhijeet Kulkarni (@abhikul00) January 8, 2020
Fan Questions The Brand
How could you expect ua to buy your product by hurting our sentiments pic.twitter.com/M2NTCrV7Kf

— Vaishali D Gujar (@VaishaliGujar) January 8, 2020
Explanation
These people must know Marathas are revered in this country like Gods who had singlehanded took on invaders & had not backstabbed, they would have fled them from country. Wonder how can they subject such reverence to humor? Apply blasphemy laws for such violations. #BoycottNirma

— Nuclear Kaushal (@noorani_sun) January 8, 2020
Some claimed that the Khiladi actor does not anything about the history of Marathas. Others demanded an apology from him as well as the brand of the detergent. Neither the actor nor the officials of the brand have reacted to the controversy yet. On the work front, Akshay Kumar is right now busy with the Rohit Shetty directed the film, Sooryavanshi that also stars Katrina Kaif. What are your thoughts on the ad commercial? Drop your thoughts in the comments section below.