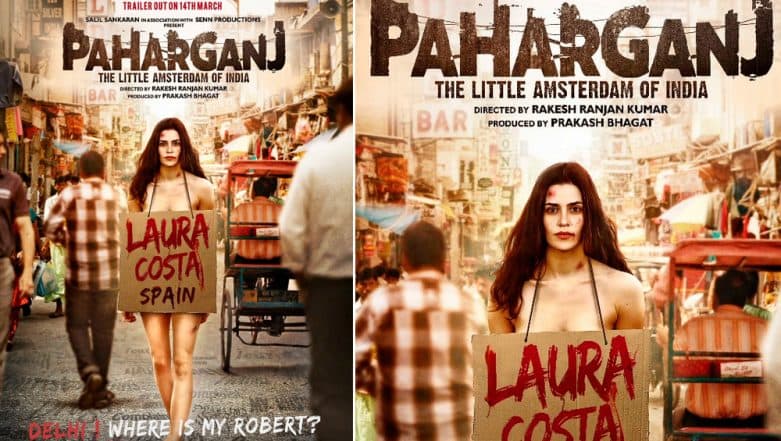 Spanish actress Lorena Franco marks her Bollywood debut with Paharganj, a tale of different stories woven together with a common thread. While the trailer will be released in the next couple of days, the makers recently unveiled a poster of Lorena roaming bare naked on the streets of Delhi. While the still has all the right elements to intrigue you, it's the board around her neck that spells her name and the fierce determination in her eyes that keeps you hooked. She's physically abused but strong enough to find her man who goes missing in the state of Delhi. Will have to wait till March 14 to understand the gist of the movie more aptly. DCW Burst Human Trafficking in Delhi, Rescue 39 Girls From Paharganj Hotel.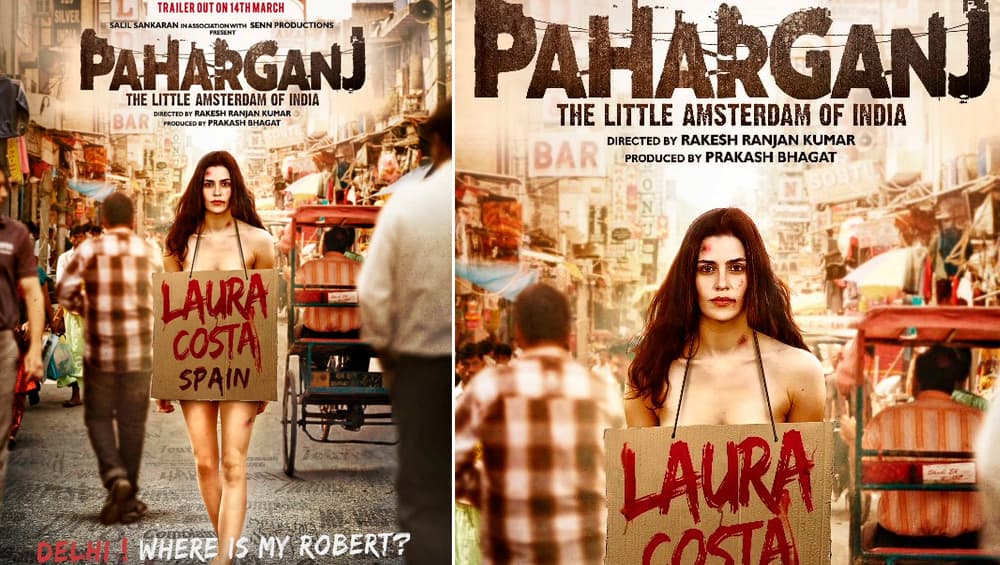 In one of his earlier interactions, director Rakesh Ranjan Kumar elaborated on what the movie is all about."Paharganj' is an unconventional movie and it was indeed tough to even shoot, especially for Lorena, as she was here for the first time and went straight into the bylanes of this uncanny location called 'Paharganj'" he said.
Coming to Lorena, she has worked on several short movies and TV series in Spain. She's also an author whose books are amongst the best seller in Spain and other parts of the world. To work on her character, she decided to live in Paharganj with the crew of her movie and understand the mood of the film.