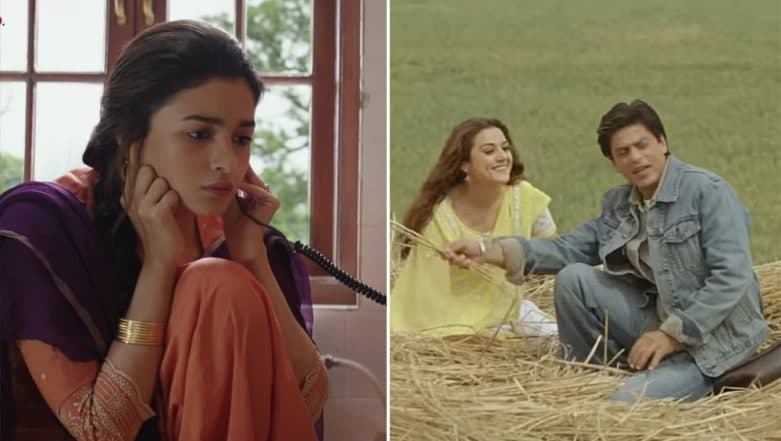 Patriotism has become subjective. Some of us take Republic Day and Independence Day too seriously, remembering those who fought for our freedom, for some it is just another holiday. For those who fall in the first category, today holds an important place in your life and we know that. Republic Day is here and those who have grown up watching Hindi films would know Bollywood's connection with patriotic movies. There must have been at least one character from the movies that would have invoked the feeling that's called - desh bhakti in you. Among those several movies that paid a tribute to those unsung, forgotten heroes, we've got you a list of songs that will infuse patriotism in you. Republic Day 2019: Deepika Padukone, Aishwarya Rai Bachchan and Kriti Sanon Show You How To Nail Outfits in Tricolour.
Mere Desh Ki Dharti
Ae Mere Watan Ke Logon
Sandese Aate Hai
Kandho Se Milte Hai Kandhe
Ae Watan
Aisa Des Hai Mera
Considering we are all millennials, some of us might still not know the importance of Republic Day. So, for the uninitiated, after India gained its independence on August 15, 1947, we did not have a permanent constitution; instead, the laws were based on the modified colonial Government of India Act 1935. It was on August 28, 1947; the Drafting Committee was appointed to draft a permanent constitution with Dr B.R. Ambedkar as chairman.
Republic Day 2019 Special: From Wars to Fighting Social Evils, Evolution of Patriotism in Bollywood Movies.
Eventually, a draft constitution was prepared by the committee and submitted to the Constituent Assembly on November 4, 1947. After many debates and a few modifications, the 308 members of the Assembly signed two hand-written copies of the document (one each in Hindi and English). Post that, the constitution of India came into effect on January 26. Here's wishing everyone a Happy Republic Day.