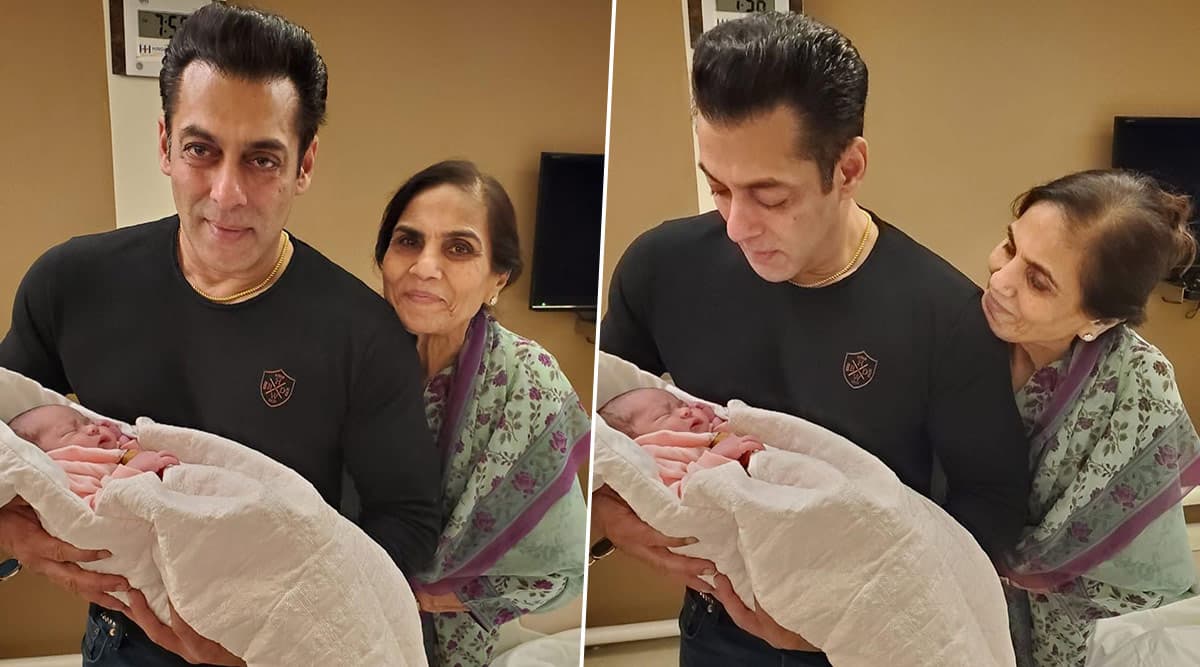 Bollywood babies are so cute, and the internet cannot honestly have enough of them! From Taimur Ali Khan to now baby Ayat, the kids have become the talking point of the netizens. Ayat is the new girl to look out for on Instagram in case you missed it. Salman Khan's sister Arpita Khan Sharma and her husband-actor Aayush Sharma welcomed a baby girl and named her Ayat. Now, Arpita shared a cute series of pics of the newborn along with her superstar uncle, Salman Khan! Salman Khan on Niece Ayat Sharma's Birth: 'I Have Become Mama Again, Bas Kisike Baap Nehi Bane'.
In the snaps we see, Salman carrying the baby in his arms. Arpita wrote, "There's nothing in this world that scared me & the only reason was I knew I had you by my side & you would never let anything happen to me. Now ayat has been blessed with the same security. These hands are god sent. Overwhelmed, grateful & thankful for @beingsalmankhan & my amazing mom @salmakhan1942 two people who only have love to give." Check out the post below.
Salman Khan with Ayat and Arpita
Well, who would expect this super cute picture on entering the mid-week, out of nowhere! We hope that the Khan-Sharma family keeps on updating their Instagram feed on a regular basis as we don't want to miss the growing up moments of the kid at all! We won't be surprised if the papz soon find their footsteps going towards Aayush's residence too, to capture Ayat just like other star-babies!