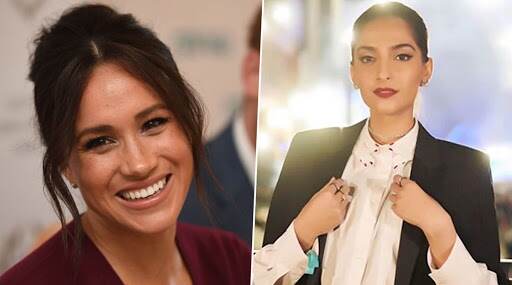 Meghan Markle and Prince Harry decided to step down from royal duties to become financially independent. The Duke and Duchess of Sussex revealed it  which has created a ruckus in the British Royal World. Soon after the Queen of England responded to their decision. She supported the decision of the young royals. But media has been quite nasty on Meghan eversince their decision became public. It has become so chaotic that now Sonam Kapoor too has reacted on it. Meghan Markle Makes First Public Appearance After Stepping Back from Royal Duties
Taking to Instagram, Sonam wrote, "Fucked up on another level, this tabloid journalism and unfair trail by media is disgusting. I don't have an opinion on Meghan Markle, But this obsessive and disgusting coverage is what pushes people to unnecessary breakdowns." She further added that what do you do when your own parent is out to get you.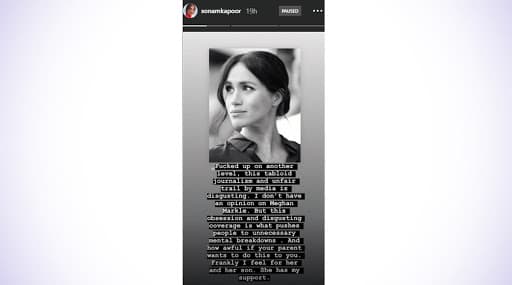 Photo Credit: InstagramMeghan Markle's father Thomas Markle could testify against her in court in a case against a newspaper, as told to BBC News by her half-sister Samantha Markle. Meghan accused the paper of misusing her private information breaching coyright and selective editing. This is probably what has made Sonam write about it in her Instagram story. The Duchess has been received a lot of flak for the decision and this case could add to it more.