We are living in an era where a kid has a doll made in its own image and is being sold at retail shops, only because he is cherubic and more importantly, born to famous movie stars. Yes, Taimur dolls are being sold at select shops and his parents, Kareena Kapoor and Saif Ali Khan, have no qualms about this. And if the retailers want to expand the merchandise sold in the name of the little tot, Taimur himself has a good idea for you people. What about bags with his name embroidered on it? Taimur Ali Khan Looks So Cute in a Cap That He Can Easily Feature In an Ad for Kids Clothing! (View Pics).
Recently, paparazzi clicked pictures of Taimur with his mom in Bandra. And in these pictures, his new bag caught our eye. It has a picture of a Lion's face and below that the bag has Taimur's name Instagrammed on it. Sure, the name is there for the guardians to recognise his bag easily, but it will also give some retailer an idea to sell more Taimur bags. Kareena Kapoor Wants Taimur Ali Khan to Grow Up and Watch THIS Movie Starring the Actress.
Check out the pictures below -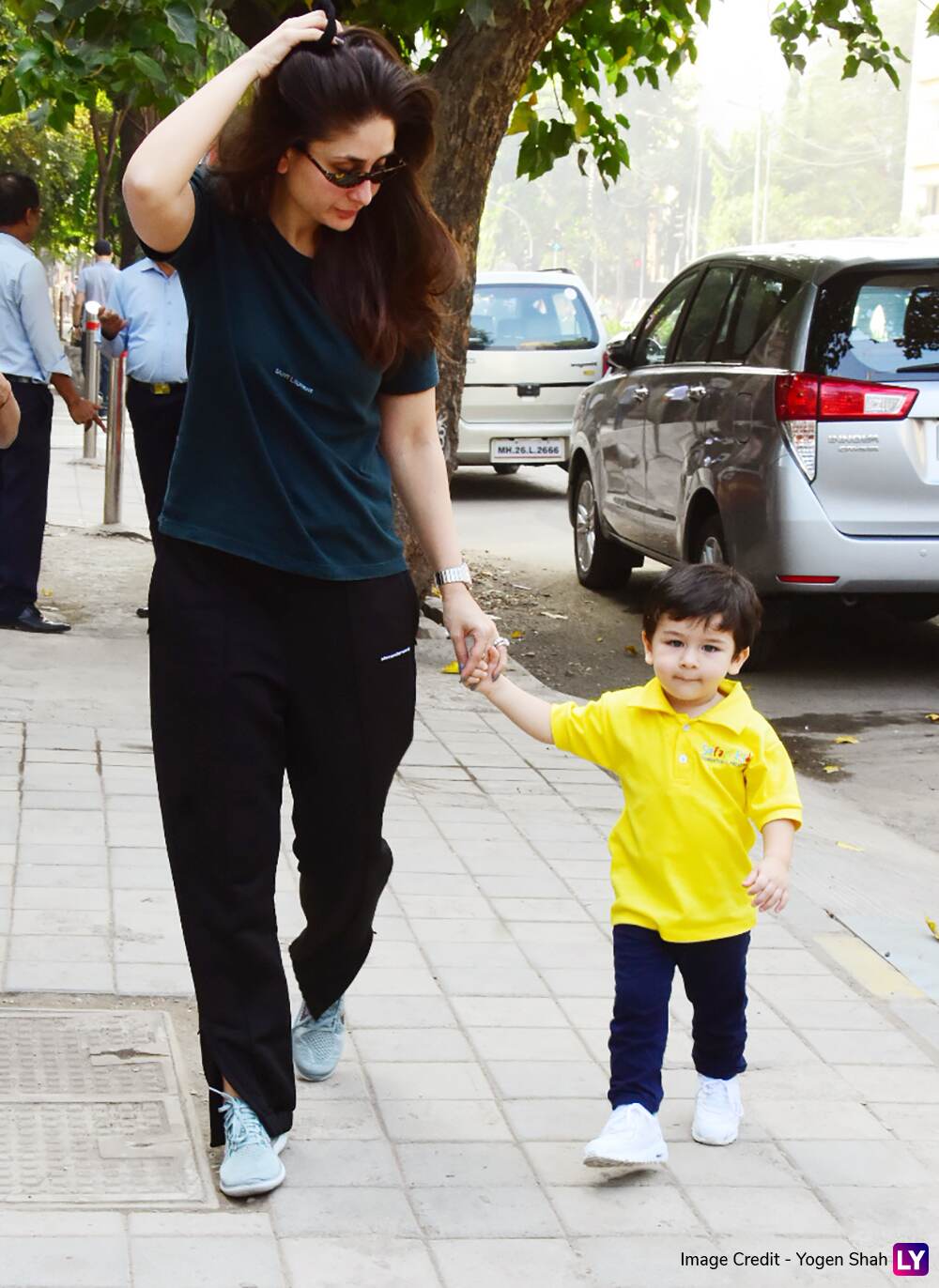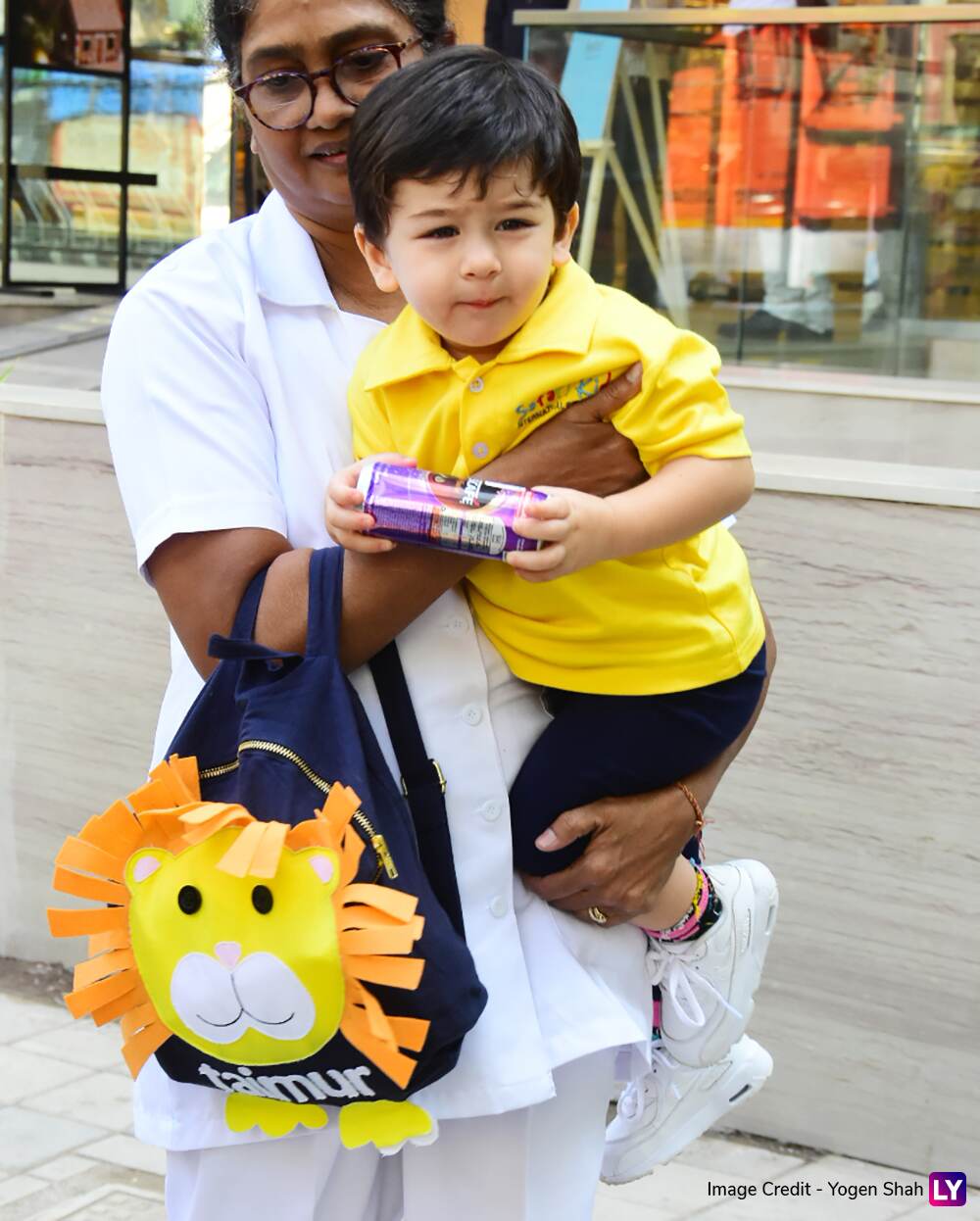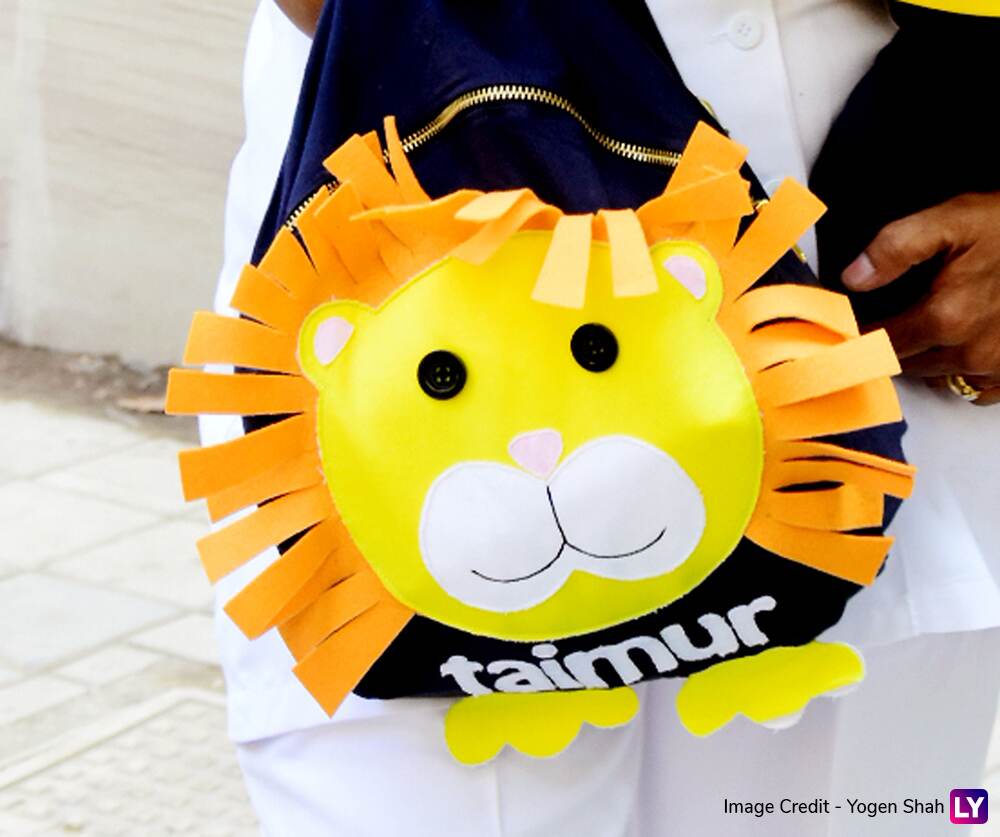 Recently, Taimur's doll was the centre of a strange controversy when a right-wing columnist tweeted that the toy is commercialising a barbarian (Taimur's name is similar to Timur, an Afghan rule known for his merciless invasions), notorious for the murders and rapes of millions. She later took down the tweet and apologised, after a huge furore was raised over the tweet and even Twitter reported about it.