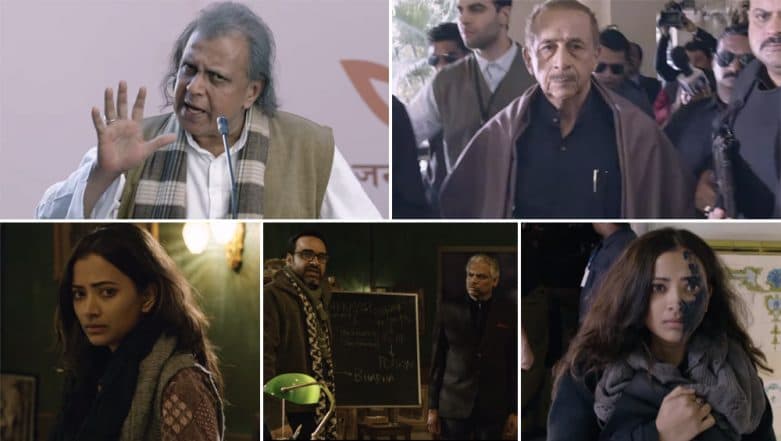 The first trailer of Vivek Agnihotri's upcoming film, The Tashkent Files has been released by the makers. The film revolves around the unsolved mystery of the death of Indian Prime Minister Lal Bahadur Shastri in 1960. The Vivek Agnihotri film mainly revolves around the mystery of how the then Prime Minister passed away just hours after signing the Tashkent agreement and was there any foul play involved. The film questions, "Who killed Lal Bahadur Shastri?". With a solid cast of veteran actors such as Naseeruddin Shah, Mithun Chakraborty, Shweta Basu Prasad, Mandira Bedi, Pallavi Joshi, Rajesh Sharma, Vinay Pathak and Pankaj Tripathi in lead roles, the film delves into Shastri's death, hinting that his heart attack was just a cover-up.
The film also highlights how after the former PM's death, the family members of Shastri officially requested a post-mortem to the then acting Prime Minister Gulzarilal Nanda. But it was denied. The Tashkent Files: Mithun Chakraborty As Shyam Sundar Tripathi Can Only Win, View Pic
Take a look at the trailer here:
Speaking about the need to make a film surrounding the death of Shastri, director Vivek Agnihotri earlier told PTI, "This issue has been raised in Parliament for the last 50 years and yet, we are trying to find out the truth. I picked up the gauntlet and tried finding the truth, and hence I filed RTIs, but I was shattered. The RTI said there is no information. Our beloved second prime minister dies and the biggest democracy in the world does not have any information and documents."
Currently, Bollywood is raining with political films what with the year starting off with Anupam Kher's The Accidental Prime Minister, later followed by Nawazuddin Siddiqui starrer Thackeray biopic and the soon to be released, Vivek Oberoi starrer PM Narendra Modi biopic. Is Vivek Agnihotri's The Tashkent Files the Reason Why Vivek Oberoi's PM Narendra Modi Biopic Release Got Preponed?
The Tashkent Files may be relating to a 1960s incident but its political relevance today cannot be denied. The film is all set to release on April 12.