While the wide world witnessed this moment as one of the most romantic ones they have seen in the recent times, featuring Priyanka Chopra being pulled romantically by husband Nick Jonas towards him, only to whisper 'I Love You' as paps went hapless clicking the newly weds together, some chose to see humour in the frame. Blame it on Jonas' top-to-toe khaki attire that inspired the commentator to take this stand, we could not stop but giggle endlessly.
Now, we are not sure if PeeCee has ever taken her starry hubby on a rick ride. But if she witnesses this post, she surely will relate to the song. Raunchy and filled with double entendre, Rickshwala is more of an item number that plays at parties just to set the 'mood' or tempo. But employing the lyrics here, for the situation at hand, is over the top and hilarious, nonetheless! Newly Wed Priyanka Chopra Stick To Her Professional Commitment: Announces Association With Bumble App!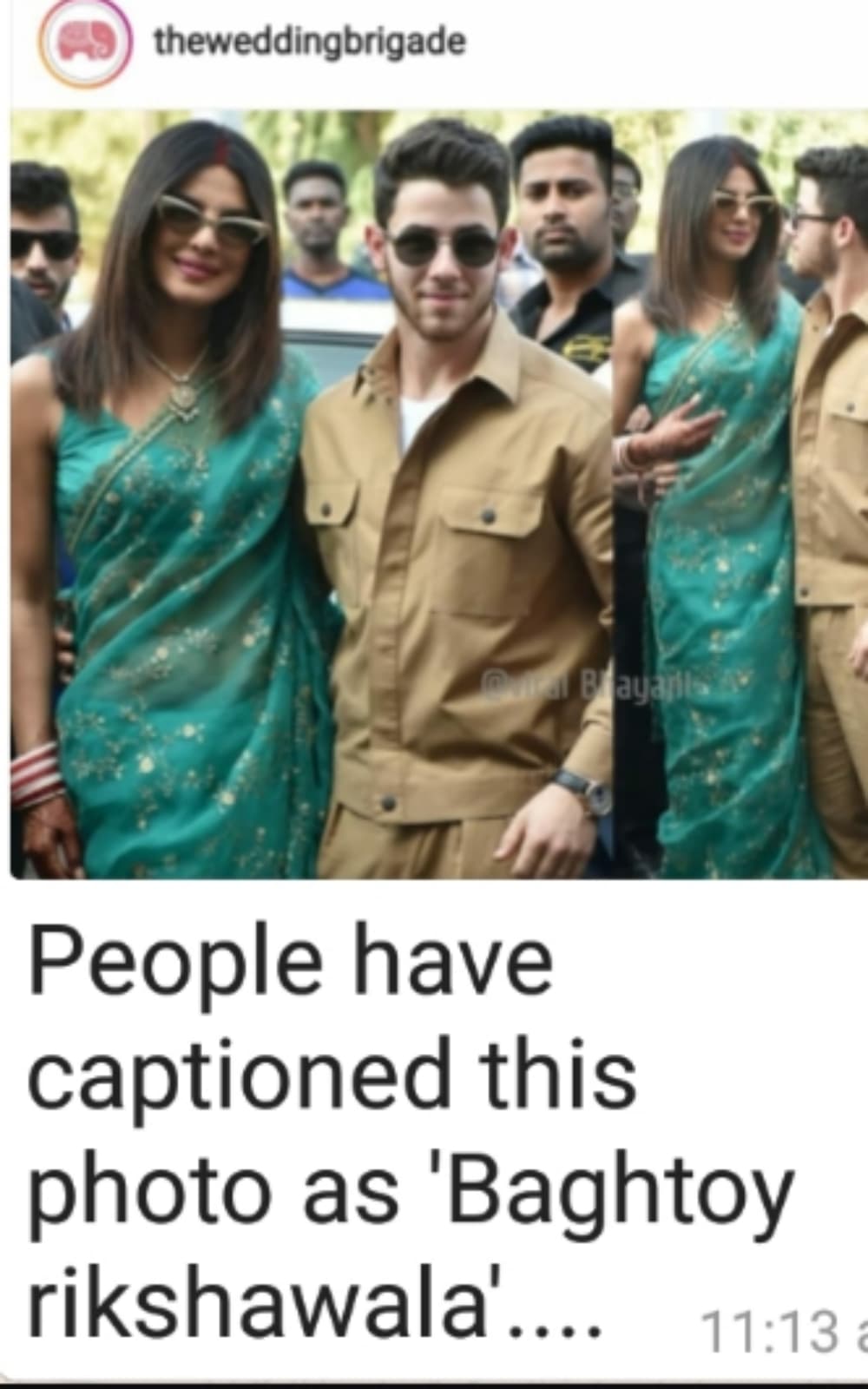 For the serious kinds though here's real deal about this visual.  This following video is special is because Piggy Chops looks cuter than ever before as she flaunts her desi dulhan avatar!The mangalsutra, the saree, the bangles and everything quintessential desi makes Chopra look absolutely stunning. Priyanka Chopra's 'Mrs Jonas' Hoodie Will Make Husband Nick Jonas Blush! (View Pics)
After what has unfolded in Umaid Bhawan Palace (and it was spectacular, wasn't it?), the two arrived at Jodhpur Airport in their swanky car. Look how the hapless paps go click-click as soon as the star jodi arrives. But what has caught our fancy is how Nick Jonas holds his...errr trophy wife by her waist only to declare "Love You." Aww! Isn't this cute folks?