It's not what you say, but how you say it that makes all the difference! And say she does (a lot), with what she wears and how she carries it. The former element could be rendered inconsequential, but the way she carries it gains all the attention. Frankly, Malaika Arora has all it takes to rock whatever she dons-the body, the boldness and the sass!
We are not comfy with employing words such as risque or outrageous oh-so-liberally, when it comes to fashion, but Malaika's 'interestingly engaging' wardrobe demands grammar and a vocabulary of its own! And here she is, making Bombay....err aamchi Mumbai even brighter by exercising an option many would hesitate to go for!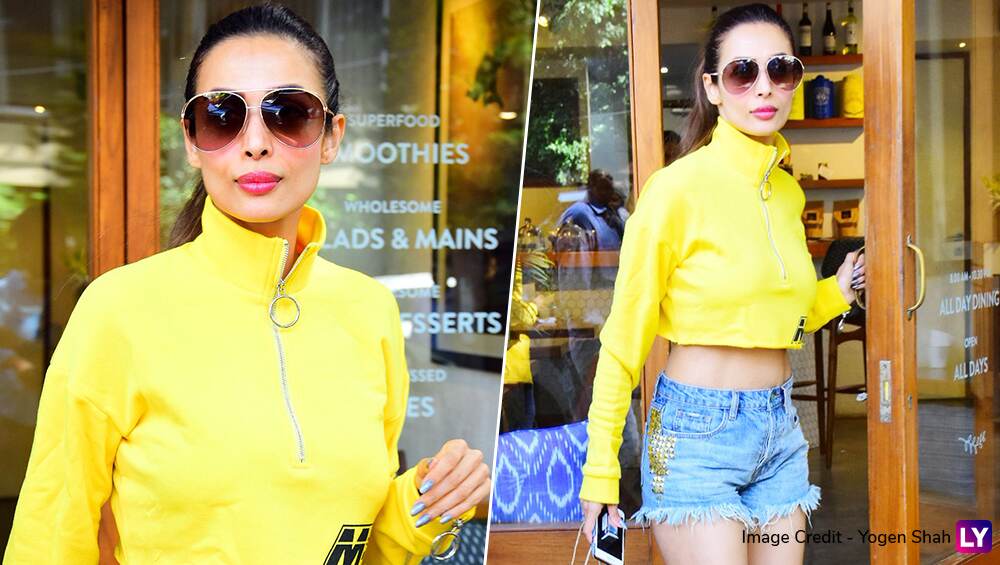 The high collar yellow cropped (top) zipper coupled with those hot denim is really conspicuous. The moment Malaika stepped out of a popular suburban cafe cum restaurant recently, she raised many eyebrows. It's not just the fashion or the labels we are discussing here, which any celeb can afford these days. We are talking about the style which is hard to borrow. It's something you are born with. It's very innate! And the gal knows how to wield it to her advantage every single time!
The experiment could go horribly wrong especially given the colour coordination and with mixing the two (dramatically shock generating pieces being clubbed together). But Malaika knows how to make up for the lack of 'judicious dressing' with that intangible thing-The right amount of swagger!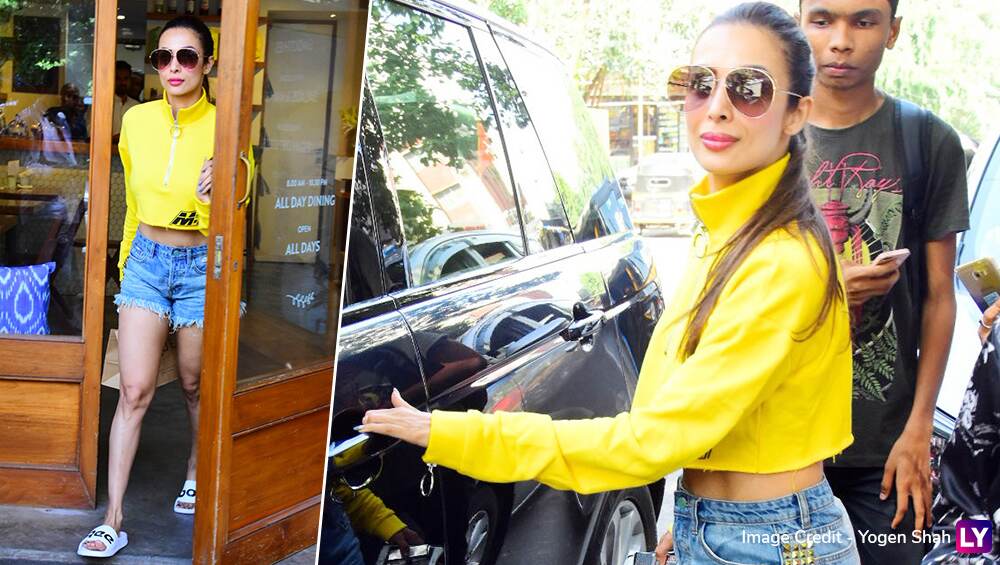 And even before the stylist in us could discuss and dissect those sliders, the shades and the smartphone, accessorised with that 'sunny-side-up' look, the hottie jumped into her swanky car and zoomed off!